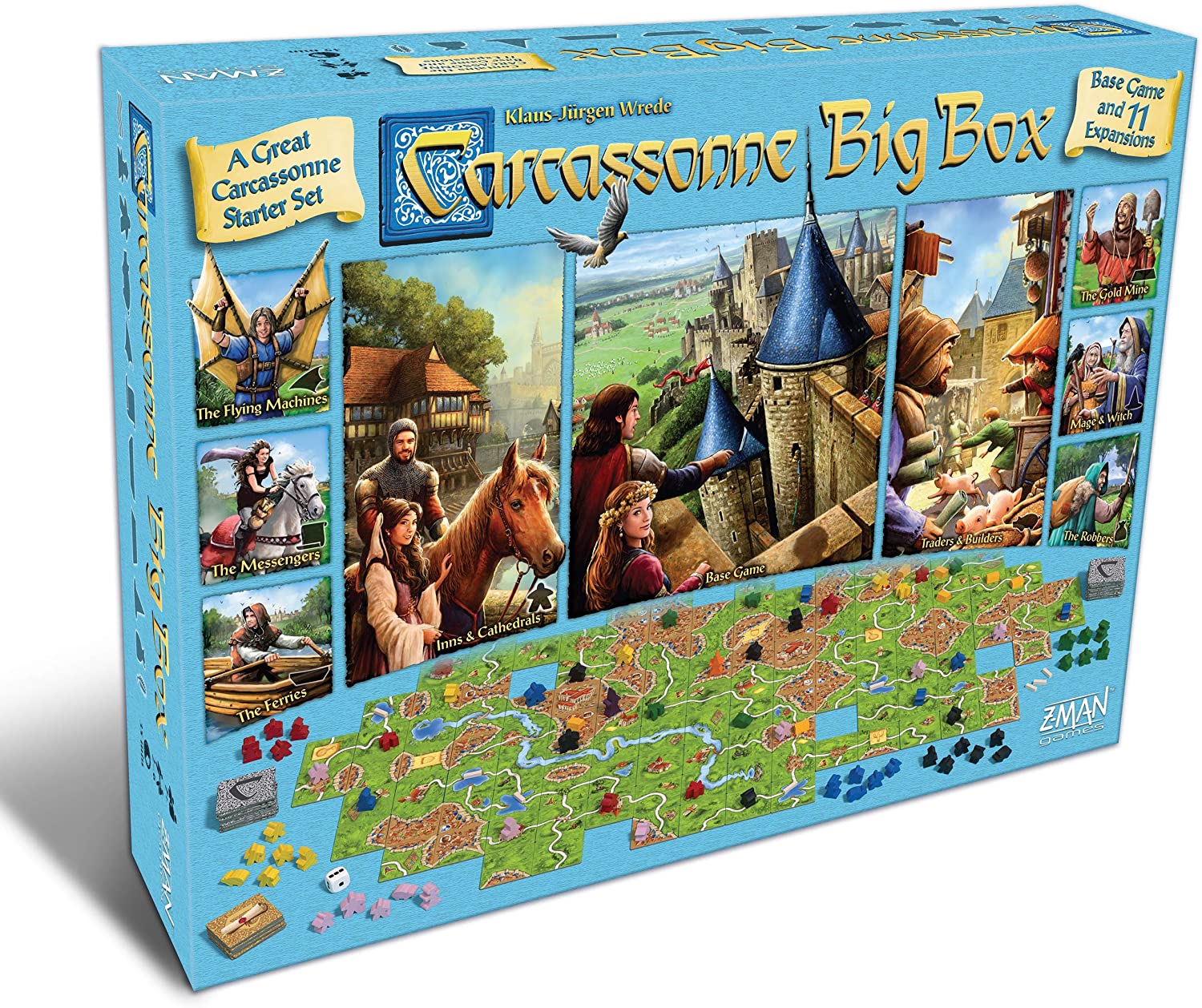 Carcassonne Big Box Game Features
Players: 2 – 5 players Duration: 45 – 45 mins Min. Age:8+ Game complexity EASY Genre: City Building,Medieval Solo game mode: No Co-op: No Online Version: No
What is Carcassonne Big Box about?
STRATEGY GAME – PLAN YOUR WAY TO VICTORY: Build the fortress city of your dreams one tile at a time. If you want to block a city's growth or connect with your opponent's road to share the points, then Carcassonne allows you to use your cunning and outsmart your opponent.

ELEGANT GAME MECHANICS: Players fill in the landscape around the medieval fortified city with tiles that depict cities, roads, monasteries, and fields; each addition expands the board on which players can then add followers.

Select from over 150 tiles and 7 types of meeples to create your own medieval landscape. The map grows, and so does the opportunity for players to disrupt one another. It's all about clever tile placement!

INCLUDES CARCASSONNE BASE GAME AND 11 EXPANSIONS: "Inns & Cathedrals", "Traders & Builders", "The Abbot", "The River", "The Flying Machines", "The Ferries", "The Messengers", "The Gold Mines", "Mage & Witch", "The Robbers", and "The Crop Circles"

Each expansion can be played in any combination with the base game, ensuring a unique experience every time. Exciting new twists are added to the game with each expansion. In every expansion, there are always new strategies to learn and secrets to discover.
---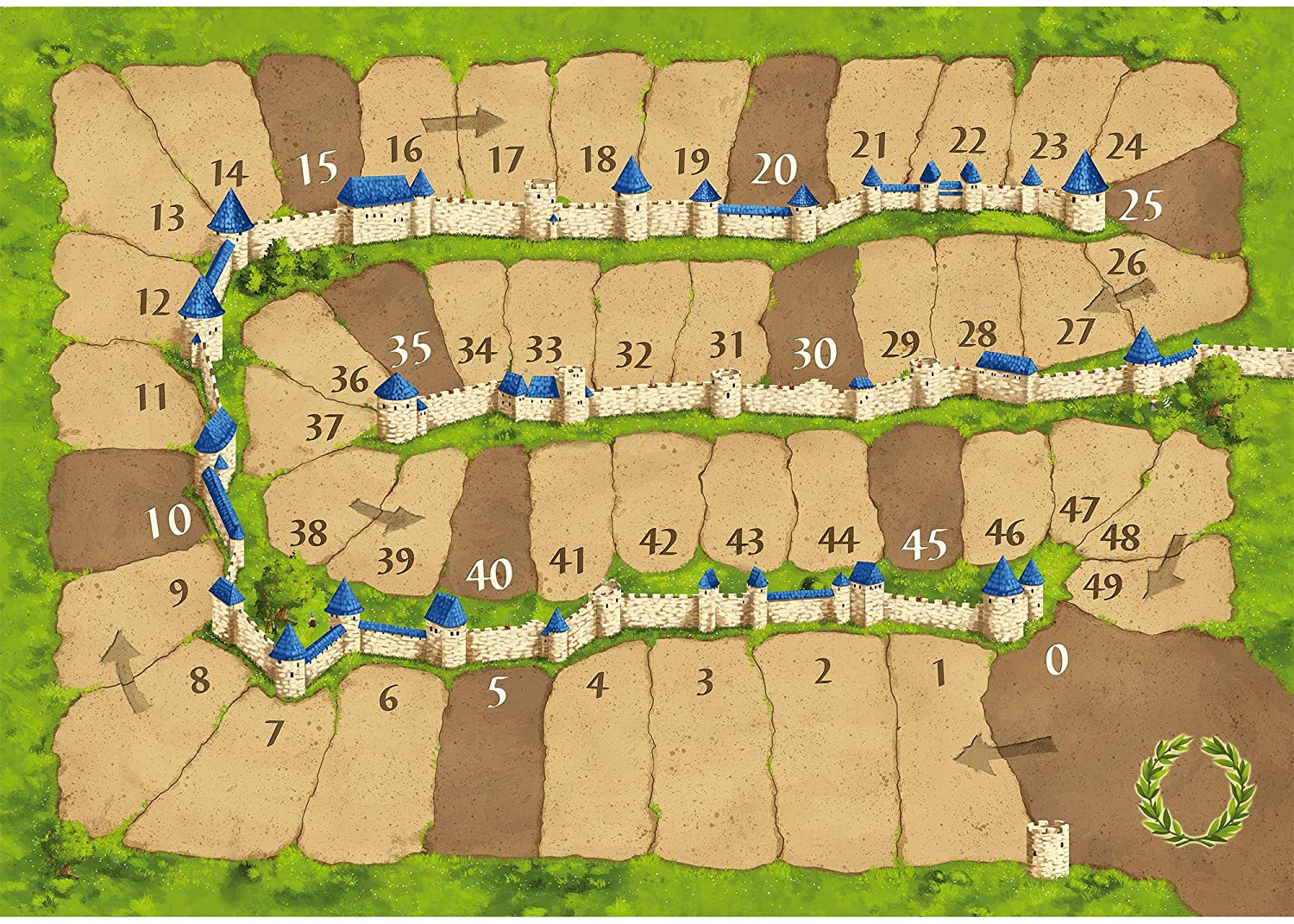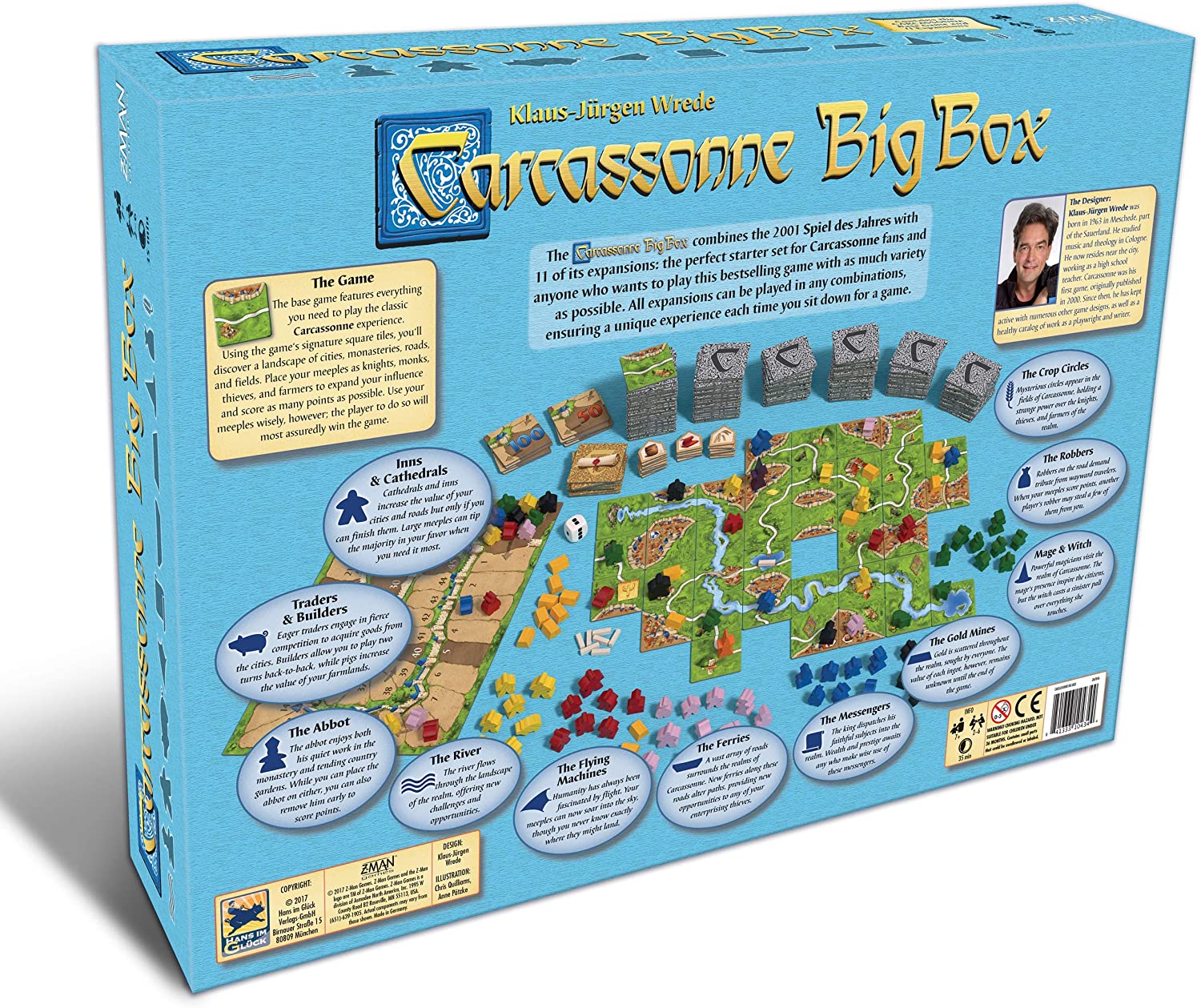 How to Play Carcassonne Big Box Videos and Reviews