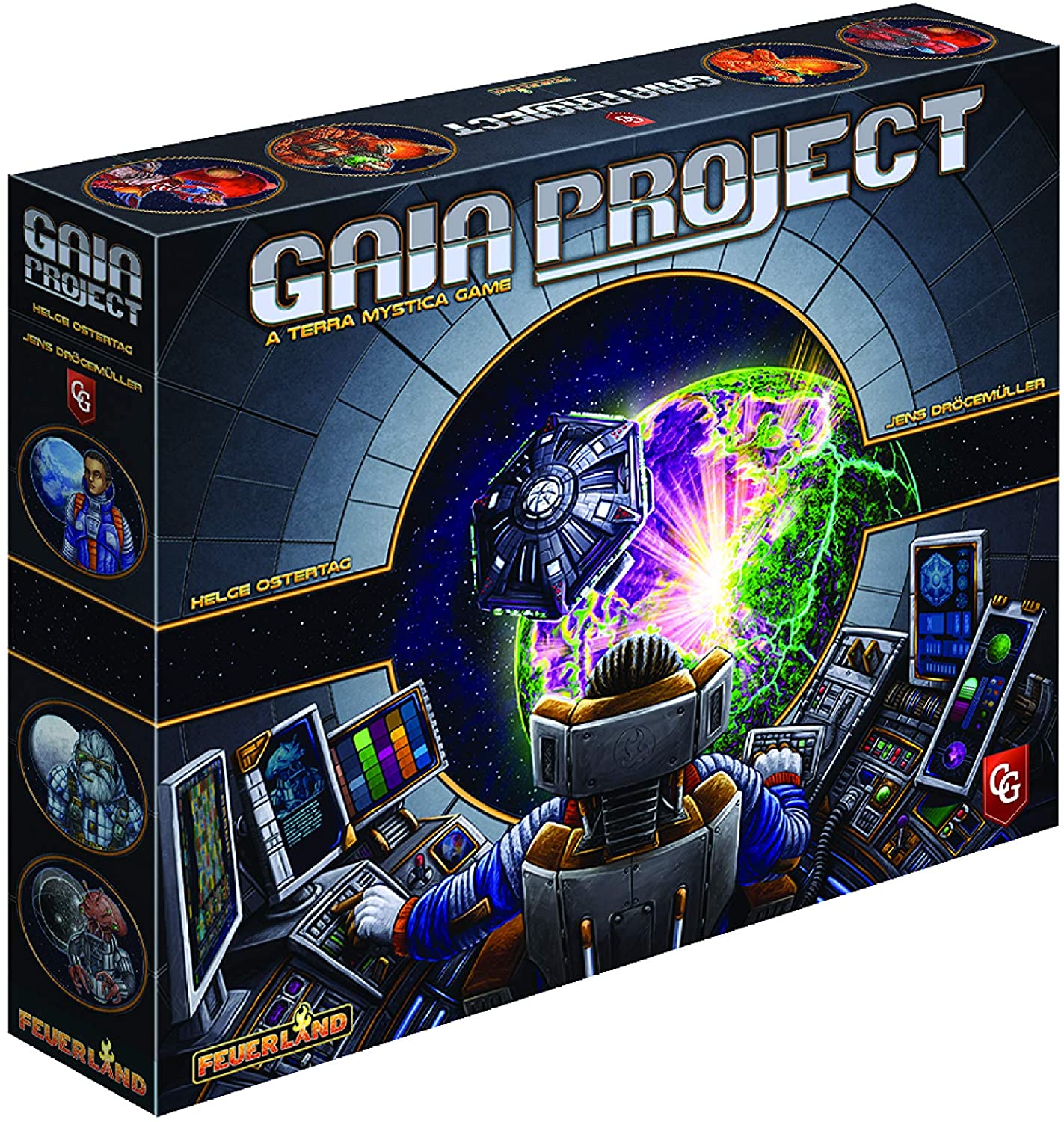 Gaia Project Game Features
Players: 1 – 4 players Duration: 60 – 150 mins Min. Age:12+ Game complexity EASY Genre: Economic,Science Fiction,Space Exploration,Territory Building Solo game mode: Yes Co-op: No Online Version: No
What is Gaia Project about?
In the board game Gaia Project, fourteen different factions live on seven different kinds of planets, and each faction is bound to their own home planets, so to develop and grow, they must terraform neighboring planets into their home environments in competition with the other groups.
In addition, Gaia planets can be used by all factions for colonization, and Transdimensional planets can be changed into Gaia planets. All factions can improve their skills in six different areas of development — Terraforming, Navigation, Artificial Intelligence, Gaiaforming, Economy, Research — leading to advanced technology and special bonuses.
As you play, you'll colonize new planets, upgrade mines into better structures, and unite planets into federations. Which will you choose: will you expand near other factions, so you can trade with them, or will you expand on your own, so you can expand more freely? Besides that, you'll need to learn new technologies to get better.
In the end, only the best will survive and win.
---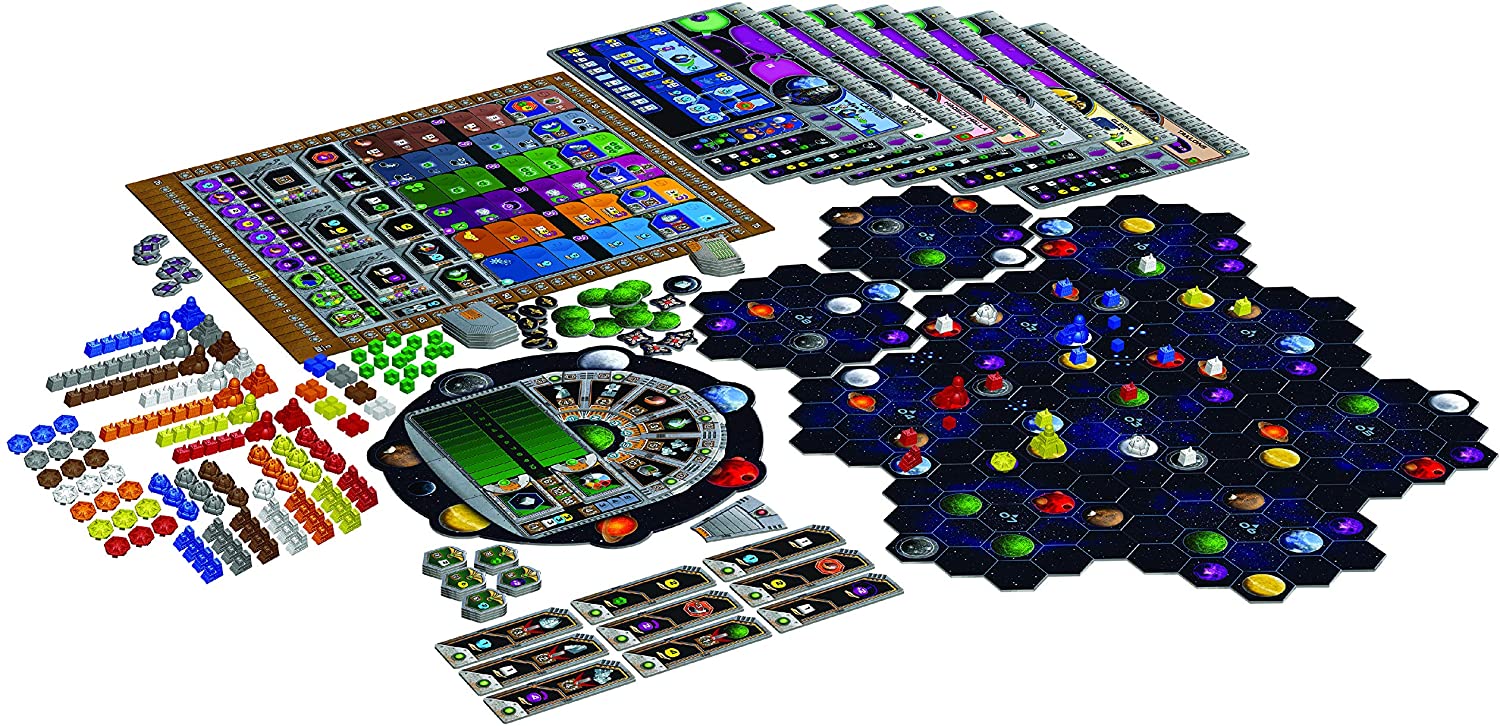 How to Play Gaia Project Videos and Reviews
Gaia Project Awards
2019 MinD-Spielepreis Complex Game Nominee
2018 Spiel der Spiele Hit für Experten Recommended
2018 Nederlandse Spellenprijs Best Expert Game Winner
2018 Nederlandse Spellenprijs Best Expert Game Nominee
2018 Jogo do Ano Nominee
2018 International Gamers Award – General Strategy: Multi-player Nominee
2018 Gouden Ludo Best Expert Game Nominee
2018 Goblin Magnifico Nominee
2017 The Golden Elephant Award Finalist
2017 Meeples' Choice Winner
2017 Meeples' Choice Nominee
2017 Golden Geek Board Game of the Year Nominee
2017 Golden Geek Best Strategy Board Game Nominee
2017 Golden Geek Best Solo Board Game Nominee