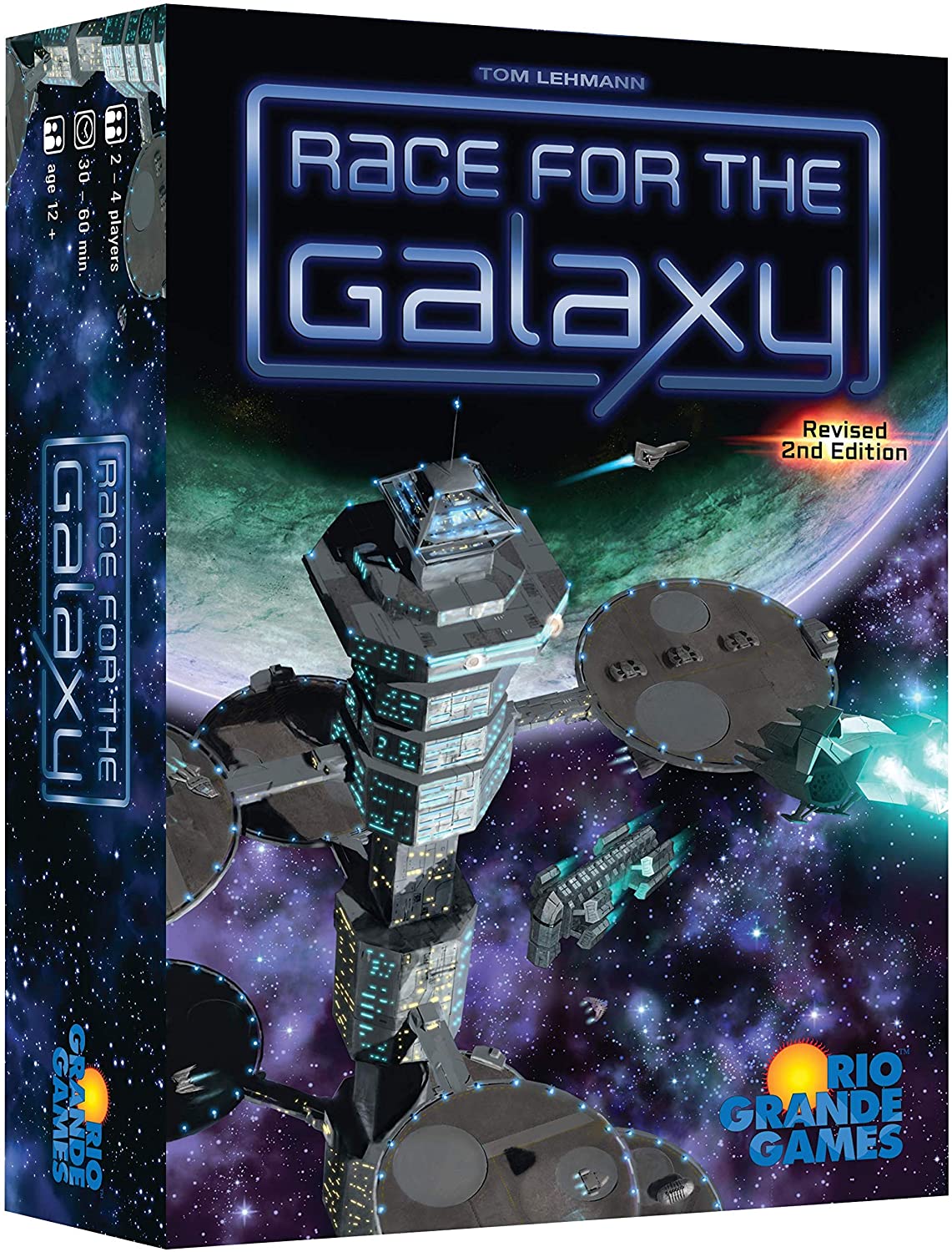 Race for the Galaxy Game Features
Players: 2 – 4 players Duration: 30 – 59 mins Min. Age:12+ Game complexity MEDIUM Genre: Card Games,Civilization,Economic,Science Fiction,Space Exploration Solo game mode: No Co-op: No Online Version: Yes
What is Race for the Galaxy about?
Race for the Galaxy is a 2-4 player card game where players build intergalactic civilizations. Players use game cards to represent worlds or technical and social developments with some worlds enabling players to produce goods to gain card draws or victory points when utilized with the appropriate technologies.
At the commencement of each round, players select, secretly and simultaneously, one of the seven roles associated to the phases in which the round progresses, activating that phase for the round and giving players the opportunity to perform the phase's actions.
The player with the highest total of Victory Points wins the game.
---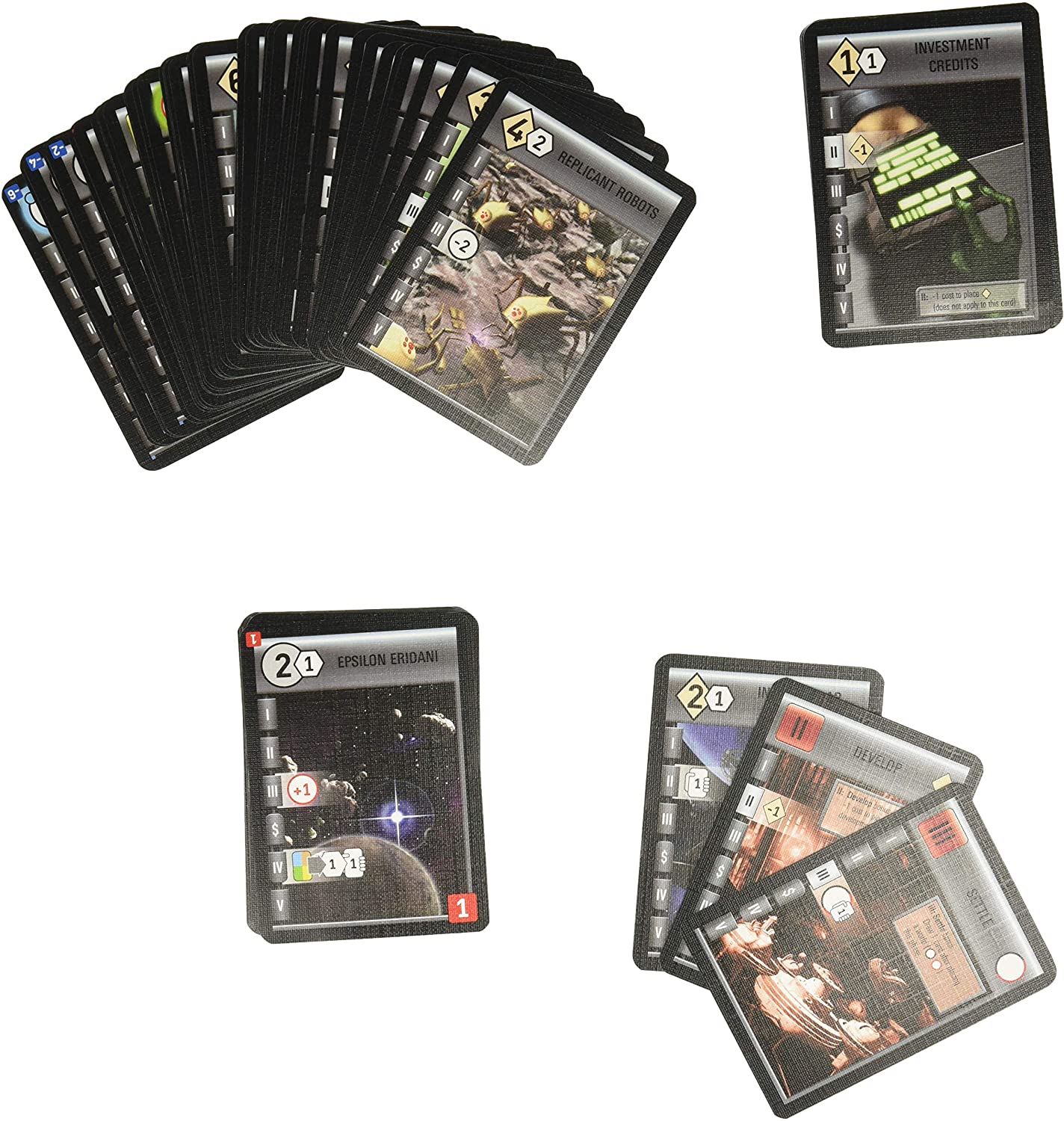 Where can I Play Race for the Galaxy Online
How to Play Race for the Galaxy Videos and Reviews
Race for the Galaxy Awards
2010 Ludoteca Ideale Official Selection Winner
2010 Japan Boardgame Prize Voters' Selection Nominee
2008 Tric Trac Nominee
2008 Tric Trac de Bronze
2008 Spiel der Spiele Hit für Experten Recommended
2008 JoTa Best Card Game Winner
2008 JoTa Best Card Game Nominee
2008 Japan Boardgame Prize Voters' Selection Nominee
2008 International Gamers Awards – General Strategy; Multi-player Nominee
2008 Golden Geek Best Gamer's Board Game Nominee
2008 Golden Geek Best Card Game Winner
2008 Golden Geek Best Card Game Nominee
2008 Golden Geek Best Board Game Artwork/Presentation Nominee
2008 Golden Geek Best 2-Player Board Game Nominee
2008 Fairplay À la carte Winner
2007 Meeples' Choice Award