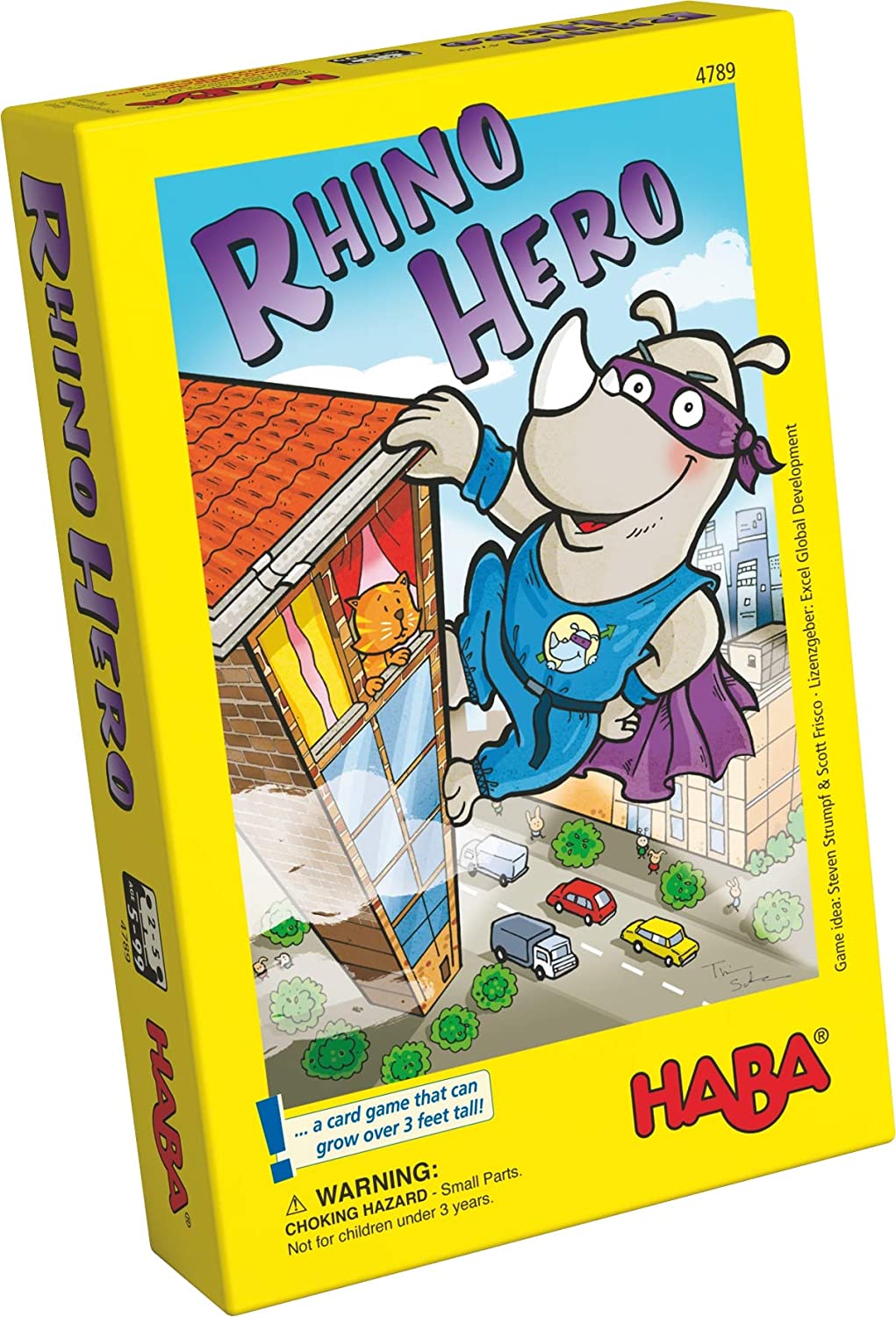 Rhino Hero Game Features
Players: 2 – 5 players Duration: 5 – 15 mins Min. Age:5+ Game complexity EASY Genre: Action/Dexterity,Animals,Children Games,Party Game Solo game mode: No Co-op: No Online Version: No
What is Rhino Hero about?
Rhino Hero is a 2-5 player game. It is portable and extremely quick to play, generating maximum fun and is compelling for all. Rhino Hero captures all the fun and excitement of the classic game, Jenga, as well as simple elements of other games like UNO.  During a move a player completes 6 different actions:
Build – Select one of the floors to add to your skyscraper
Spider Monkey Attack? – If a floor you set up has a spider monkey symbol on it, you must take a spider monkey out of the stockpile and carefully hang it on this floor by its tail or hand.
Climb the Skyscraper! – Roll the blue dice to tell you how many levels to climb up (or down, if the dice shows -1)
Superbattle? – If you moved your Rhino to a new floor, check for other SuperRhinos. If there are others, it is now time for a superbattle. Because you are the first arrival, you are now the attacker.
Superhero medal? – If your super rhino is the furthest up just before the end of your turn, you may take the superhero medal.
Draw another floor card – At the end of your turn, draw a floor card so that you have 3 in your hand.
The game ends if a player causes the skyscraper to partially or completely collapse, regardless of when. The player with the Superhero Medal wins. However, if the player with the Superhero Medal was the one who caused the tower to collapse, all other players win!
---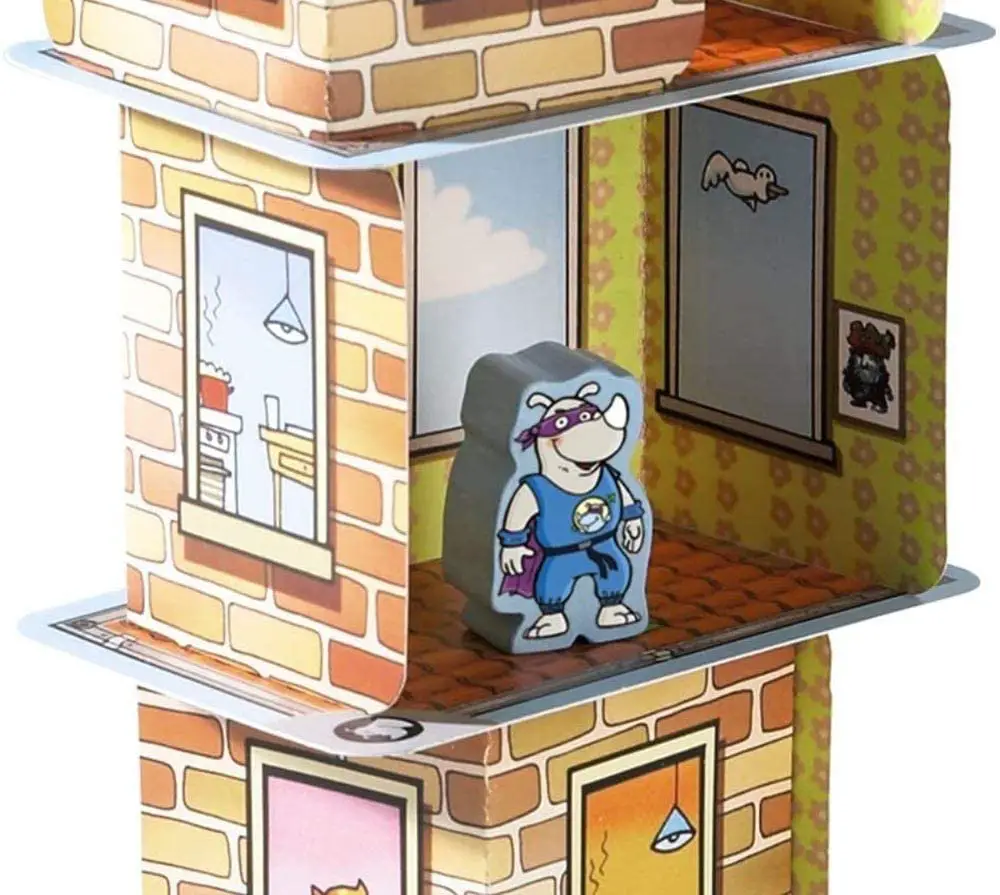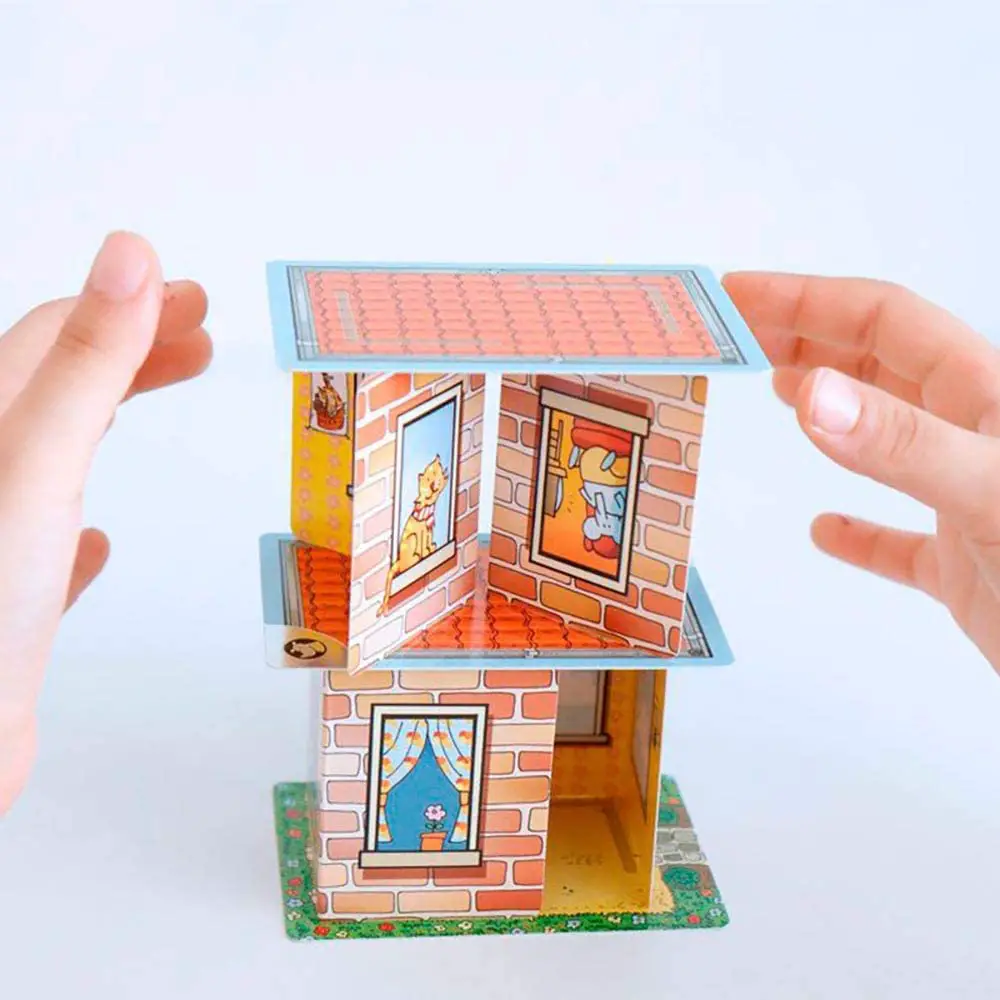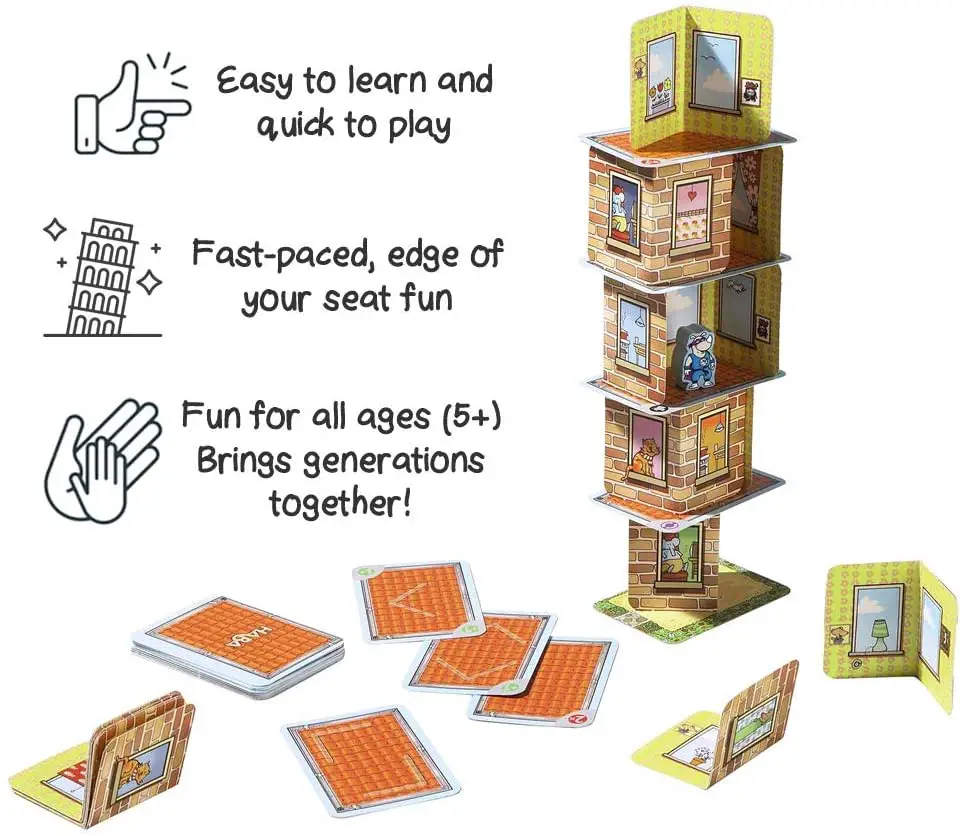 How to Play Rhino Hero Videos and Reviews
Rhino Hero Awards
2014 Golden Geek Best Children's Board Game Nominee
2013 Boardgames Australia Awards Best Children's Game Nominee
2012 Spiel des Jahres Kinderspiel Recommended
2011 Jocul Anului în România Children Finalist