Summoner Wars: Master Set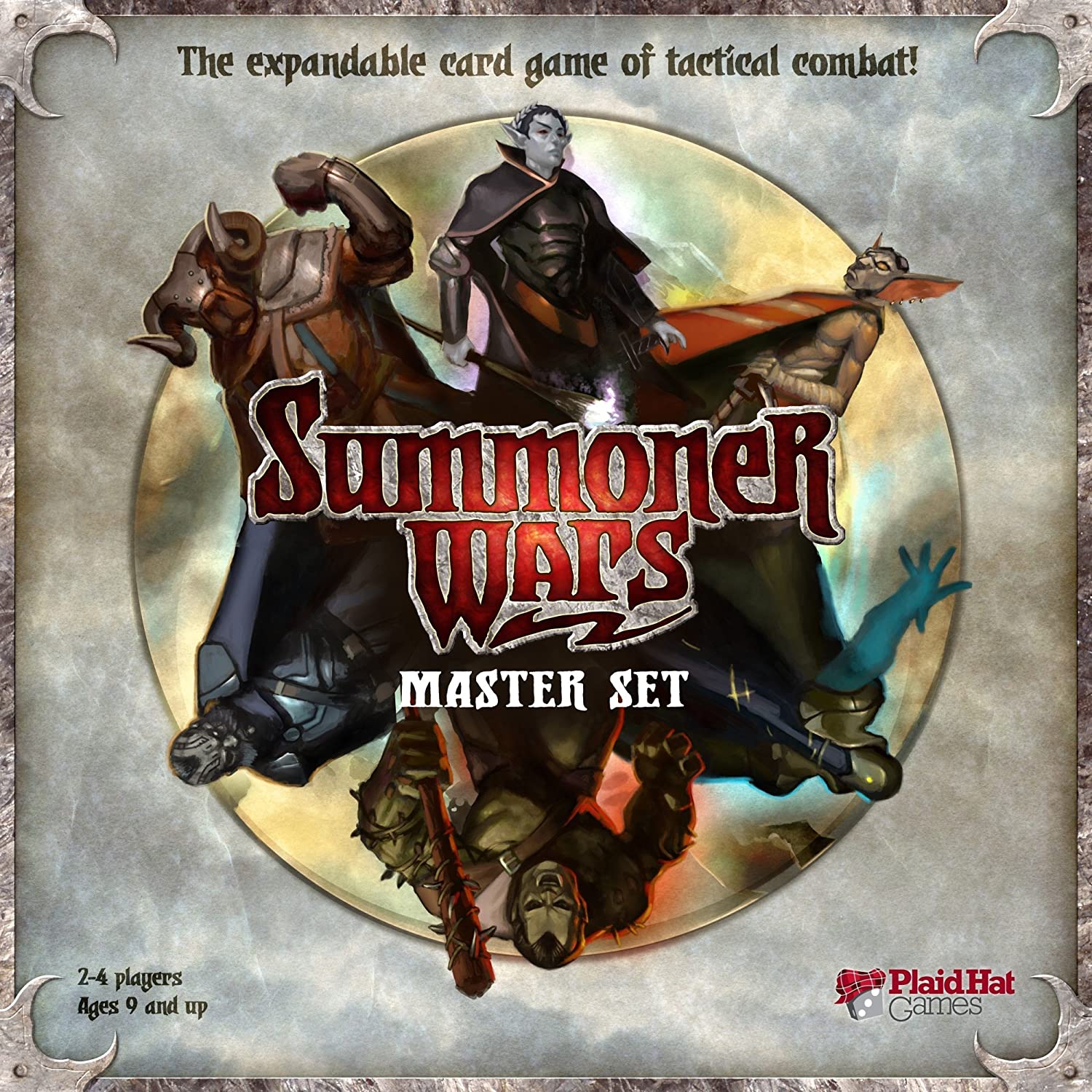 Summoner Wars: Master Set Game Features
Players: 2 – 4 players Duration: 30 – 60 mins Min. Age:9+ Game complexity MEDIUM Genre: Card Games,Fantasy,Fighting Solo game mode: No Co-op: No Online Version: No
What is Summoner Wars: Master Set about?
Summoner Wars: Master Set is a fast-paced, 2-4 player game where players are playing the role of a Summoner and have been endowed by the Summoning Stone with the ability to call forth mighty warriors and cast powerful spells to aid in their battle against an opposing Summoner. Each player's objective is to destroy their opponent's Summoner card.
Each turn in Summoner Wars is comprised of 6 phases and must be played in the following order:
Draw: Draw 5 cards
Summon: Summon units to the battlefield
Play Event Cards: Play event cards including wall cards. There is no limit to the number of event cards played by a player in a single turn.
Movement: Players may move up to 3 of their units, up to 2 spaces each. Cards cannot move through spaces already occupied by other cards.
Attack: Players may attack up to 3 units that they control on a battlefield.
Build Magic: Players may take any number of cards from their hand and put them face down on their magic pile to free up their hand, and draw more cards on their next turn.
These phases are played simultaneously and after a player has completed all 6 phases, it becomes their opponent's turn.
The only remaining player on the battlefield with a Summoner wins the game.
---
Summoner Wars: Master Set Awards
2012 International Gamers Award – General Strategy: Two-players Nominee
2012 Golden Geek Best Card Game Nominee
2012 Golden Geek Best 2-Player Board Game Nominee