War of the Ring: Second Edition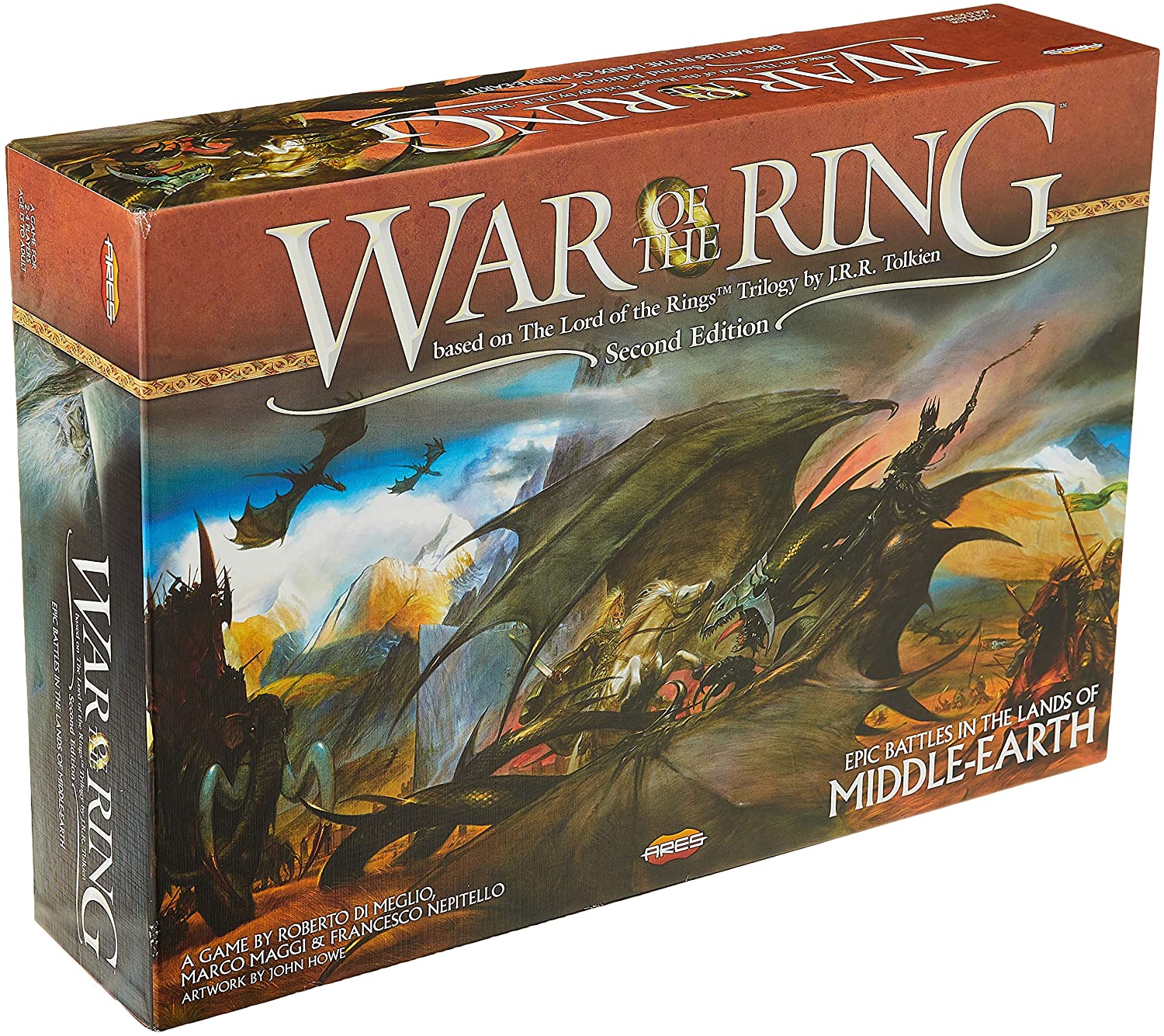 War of the Ring: Second Edition Game Features
Players: 2 – 4 players Duration: 150 – 180 mins Min. Age:13+ Game complexity EASY Genre: Adventure,Fantasy,Fighting,Miniatures,Novel-based,Territory Building,Wargame Solo game mode: No Co-op: No Online Version: No
What is War of the Ring: Second Edition about?
The game pits armies of the Free Peoples and the heroic Companions of the Fellowship of the Ring against the dark hosts of the Shadow and the power Minions of the Dark Lord. The player controlling the Shadow tries to conquer Middle-earth with superior military power in each game.
This onslaught is confronted by the Free Peoples player who leads an alliance of Elves, Dwarves, Rohan riders, men from Gondor, and men from the North – a fragile union that tries to defend the last free realms of Middle-earth, and to gain precious time for the Quest of the Ring-bearers.
---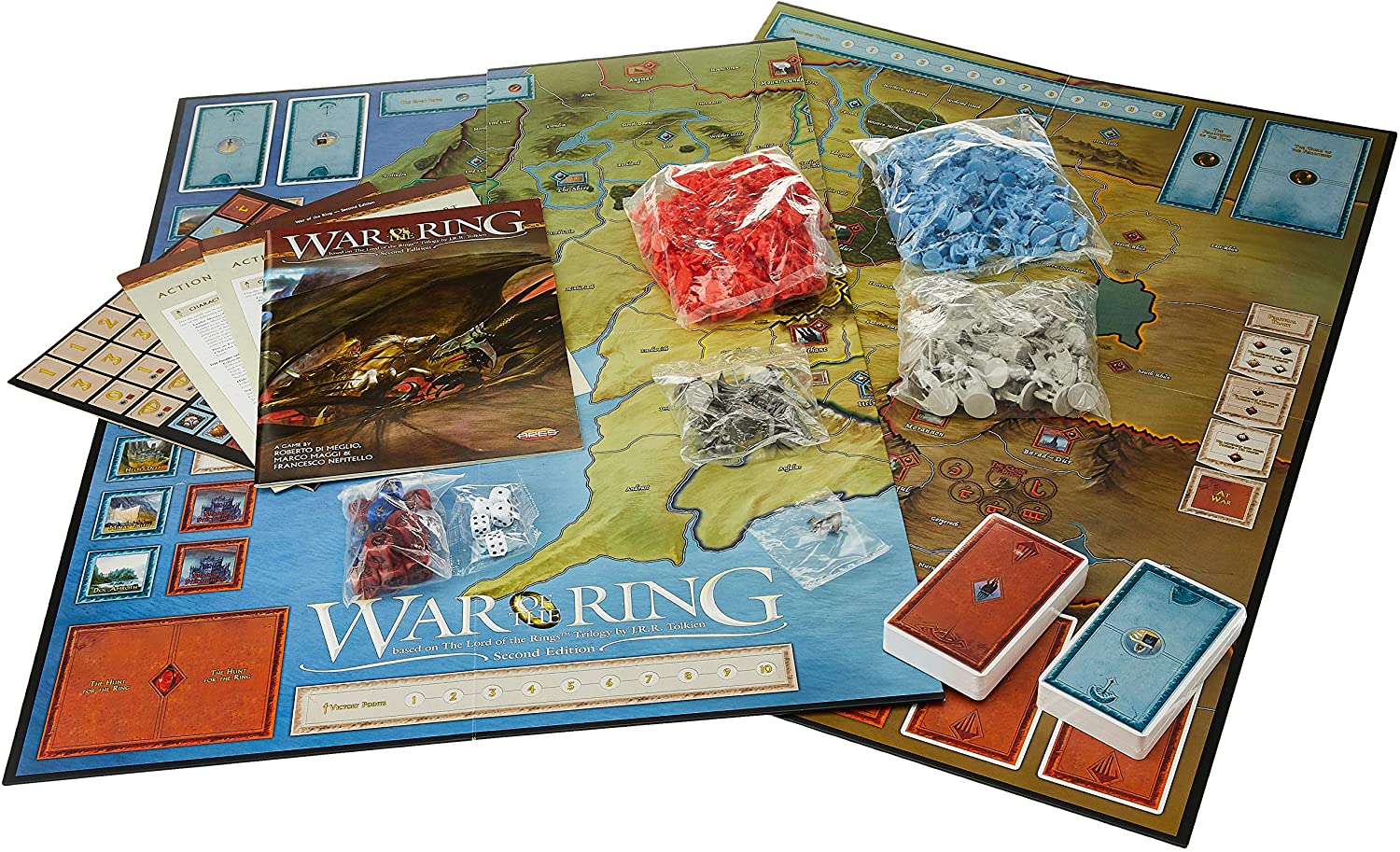 How to Play War of the Ring: Second Edition Videos and Reviews