Game Description
Five Tribes Game Review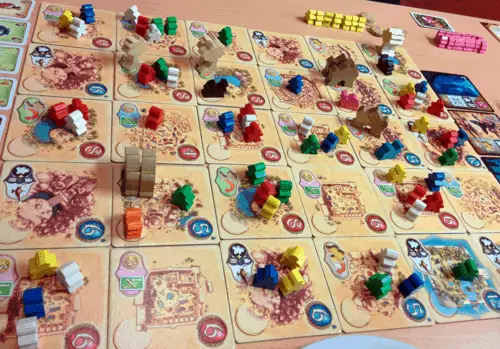 Five Tribes Game Theme Overview
Five Tribes is about the Sultanate of Naqala. The old sultan of Naqala has just died and the city-state is up for grabs.
The oracles foretold of foreigners who would move the Five Tribes to gain influence over the city. Are you the one to fulfil the prophecy?
In Five Tribes, players take on the role of strangers wandering into the city-state of Naqala to maneuver the Tribes, invoke old Djinns and gain influence.
Victory points are earned for gold coins earned, merchandise owned, palaces built and tribes that you successfully influence.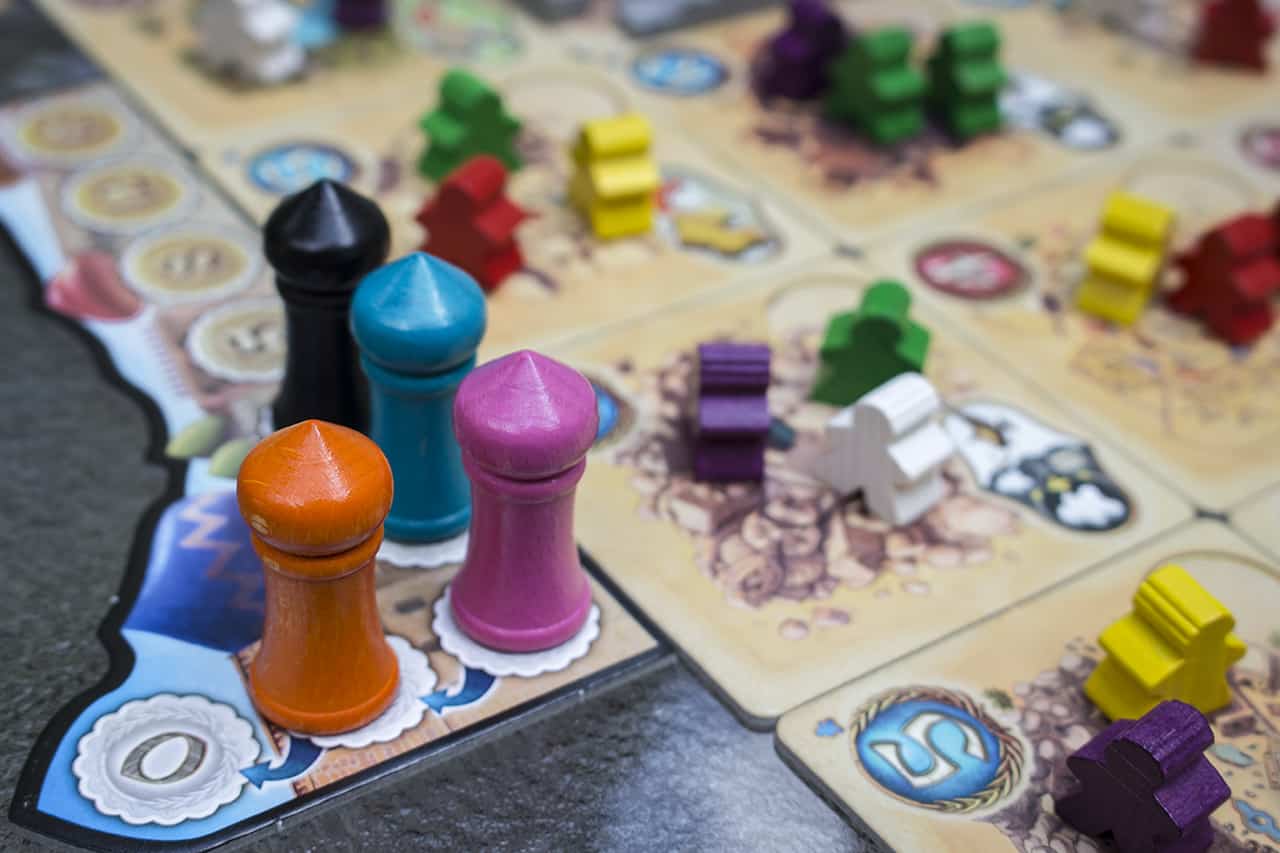 The winner is the player with the most Victory Points!
Five Tribes Game Review Summary
Comments Rating
( reviews)
Pros
Many different ways to score points creates many different ways to win
Simple game mechanics
Game with many challenging decisions
Quality game components
Cons
Not for gamers who just want simple choices during gameplay
Five Tribes Review Links
Five Tribes - Shut Up & Sit Down Review
Miami Dice, Episode 147 - Five Tribes
Five Tribes Review - with the Game Boy Geek
Five Tribes Review - with Ryan Metzler
Game Features
Recommended Age

13

Estimated Game Time

60

min

Min number of players

2

Max number of players

4