Game Description
Love Letter Game Review
Overview of Love Letter Game Rules
Queen Marianna is arrested for high treason, and her daughter, Princess Annette, is heart-broken. Suitors are seeking to ease Annette's sorrow by courting her and bringing love to her life.
Each player is one of these suitors, trying to send their love letter to the Princess.
She has locked herself in the palace, and players must depend on intermediaries to carry their message.
Love Letter is played in a series of rounds where each round represents one day.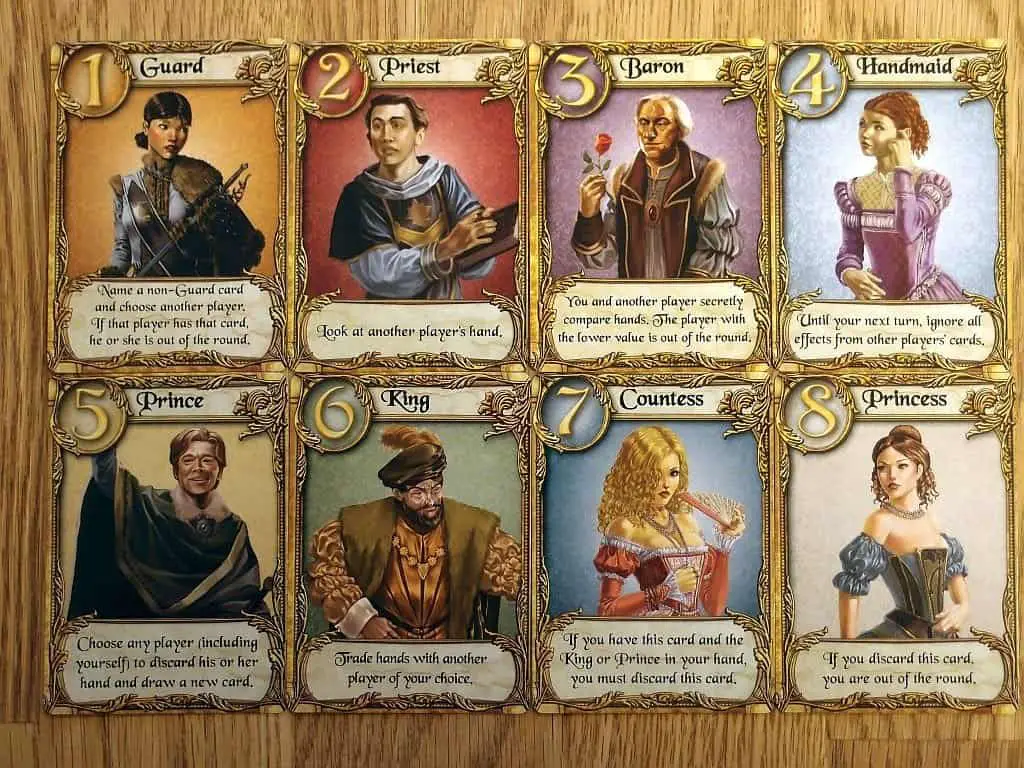 There is a card deck containing the various characters in the game (Princess, Countess, King, Prince, Handmaid, Baron, Priest, Guard)
Players start off with a card from the deck and take turns to draw and add a card to their hand. On their turn, they will choose a card to discard and apply its effect.
Once the deck is empty, players will reveal their hands. The card with the highest number wins that round and gets a token of affection. Play will proceed   to the next round.
The player who reaches the target number of tokens wins.
Love Letter Game Rules Review Summary
Comments Rating
( reviews)
Pros
Easy and fast to learn
Fast Gameplay
Player interaction
Silly and fun for the family
Cons
High luck factor in the game
Review of Love Letter Game Rules links
Love Letter Review - with Tom Vasel
Love Letter - Shut Up & Sit Down Review
Love Letter Premium Edition Review- with Tom Vasel
Game Features
Recommended Age

10

Estimated Game Time

20

min

Min number of players

2

Max number of players

4