Game Description
Memoir 44 Review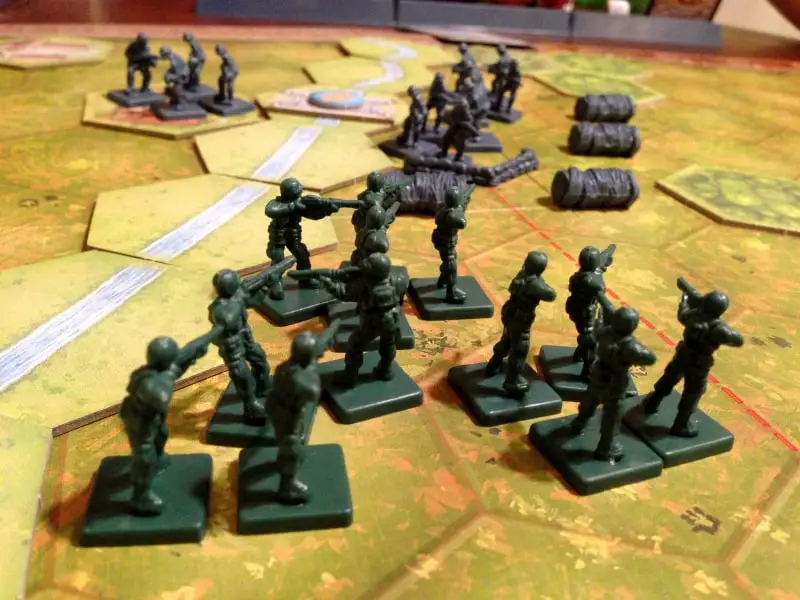 Memoir '44 is a historical game that allows players to play out WWII battles.
The battles scenarios focus on the terrain features and the historical deployment of forces. Players will set out the battlefield between the Axis and Allied forces.
The scale of the game depends on the various battle scenarios.
For some scenarios, an infantry unit may represent an entire battalion, while in other scenarios a unit may represent a single company or platoon.
Memoir 44 Gameplay is not complex and involves the following: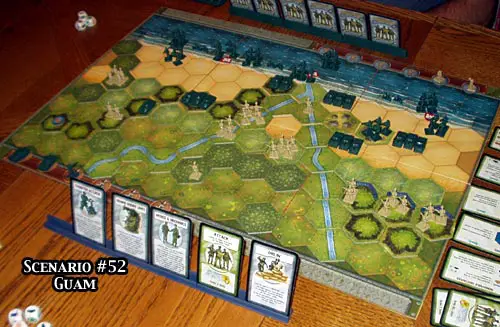 Playing a Command Card. Players will need to manage and play the right command cards
Order. Using section or tactical command cards to order your units
Move. Move your units while taking into consideration the terrain limitations
Battle. Battle the enemy. You will need to check the range, line of sight and potential terrain effects and roll dice.
Memoir 44 Review Summary
Comments Rating
( reviews)
Pros
Casual war game with not too complex rules
Different scenarios provide good replayability
Strategic and tactical thinking involved in managing and using your command cards for deployment, movement and battle
Cons
Can take some time to set-up scenarios
Memoir 44 Review links
Memoir '44 Review - with Sam Healey
Why I Love Memoir '44 - with Tom Vasel
Memoir 44 Board Game Review
Game Features
Recommended Age

8

Estimated Game Time

50

min

Min number of players

2

Max number of players

2