Pandemic Legacy: Season 2
Pandemic Legacy: Season 2 Game Features
Players: 2 – 4 players Duration: 60 – 60 mins Min. Age:14+ Game complexity MEDIUM Genre: Environmental,Exploration,Medical Solo game mode: No Co-op: Yes Online Version: No
What is Pandemic Legacy: Season 2 about?
Pandemic Legacy carries forward some elements from game to game, unlike most games that completely reset every time. The decisions you make in game 1 will apply to games 2, 3, and 4. Every group has it's own experience. 
This results in a game unique to the group that plays it. Each player will write about a part of the game. You will put stickers on the cards, the characters, and the board. Sometimes you will even tear up a card. Changes are permanent. In addition, your group will make permanent improvements at the end of every game. 
Other changes will occur as you play. Before your first game, some elements of the game are hidden. You will find instructions that tell you when to open these packages as you play. Until you receive instructions, do not open the packages. Information in the dossiers will also be revealed as you play. The manual lacks some rules. You'll learn these missing rules as you play. From then on, they will be permanent.  
Season 1 players will recognize elements in this game, such as legacy decks, funding levels, dossiers, and sealed packages. But there is a lot that is new. You don't have to have played Season 1 to play this game; they are independent games linked by their storyline  
---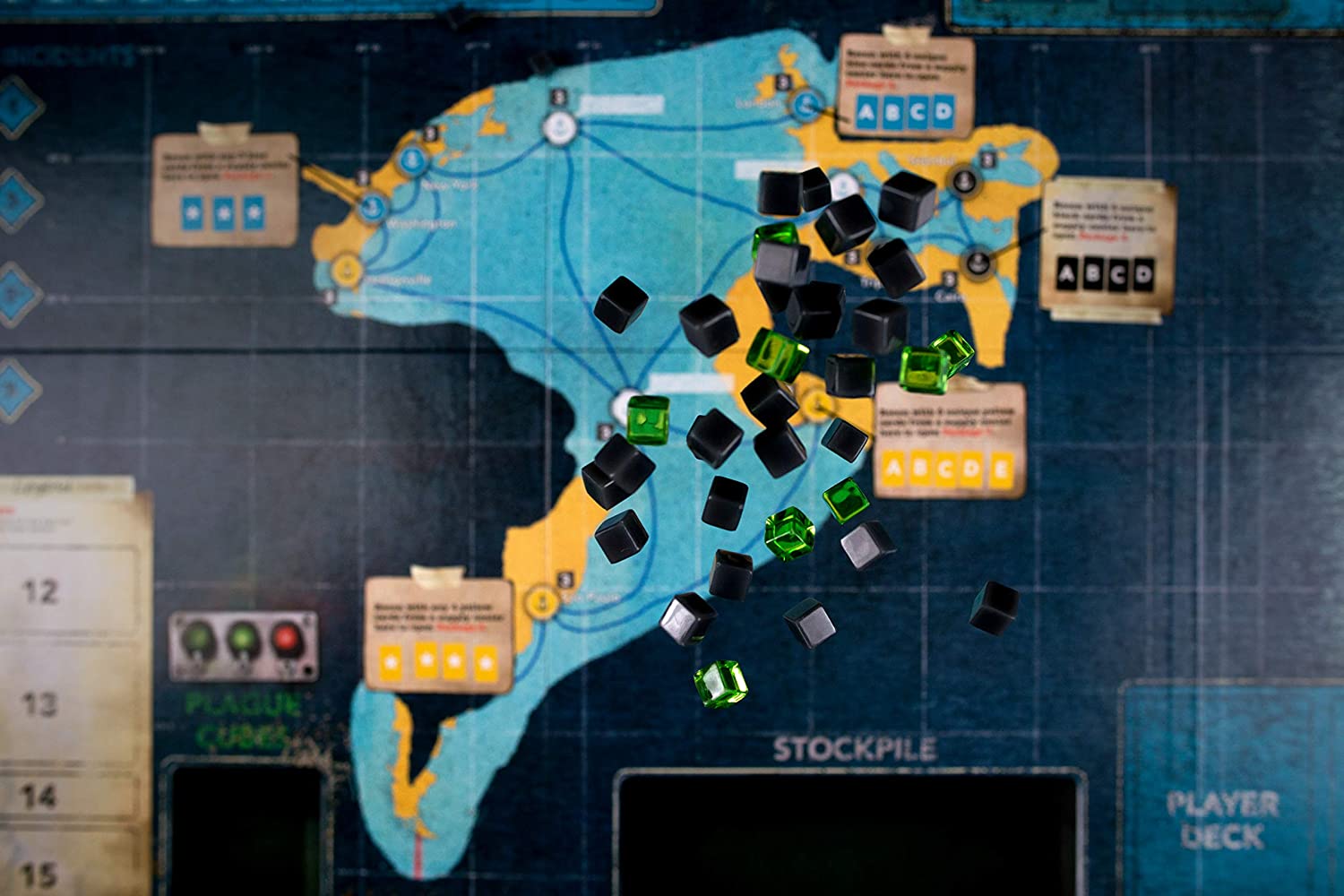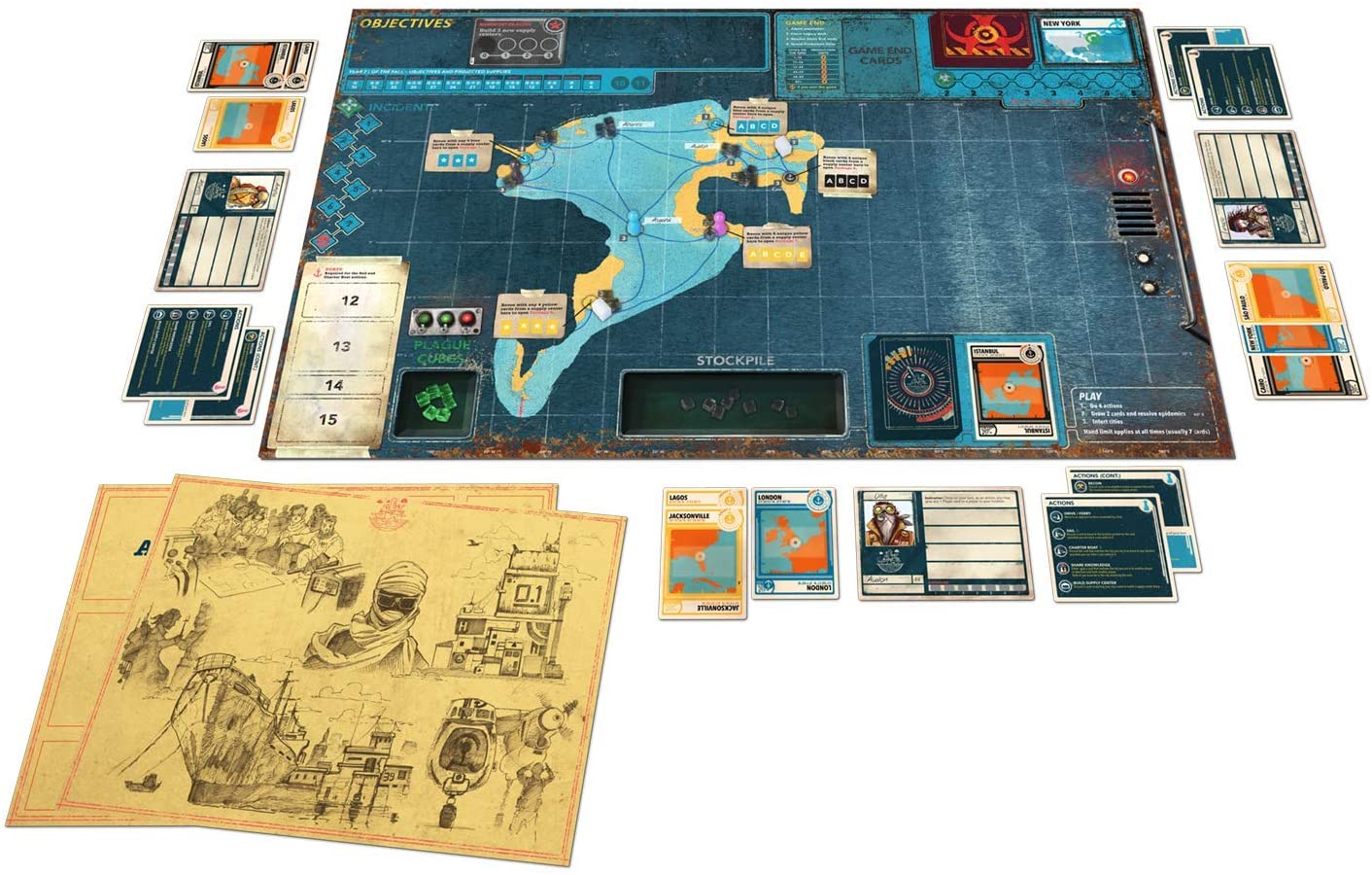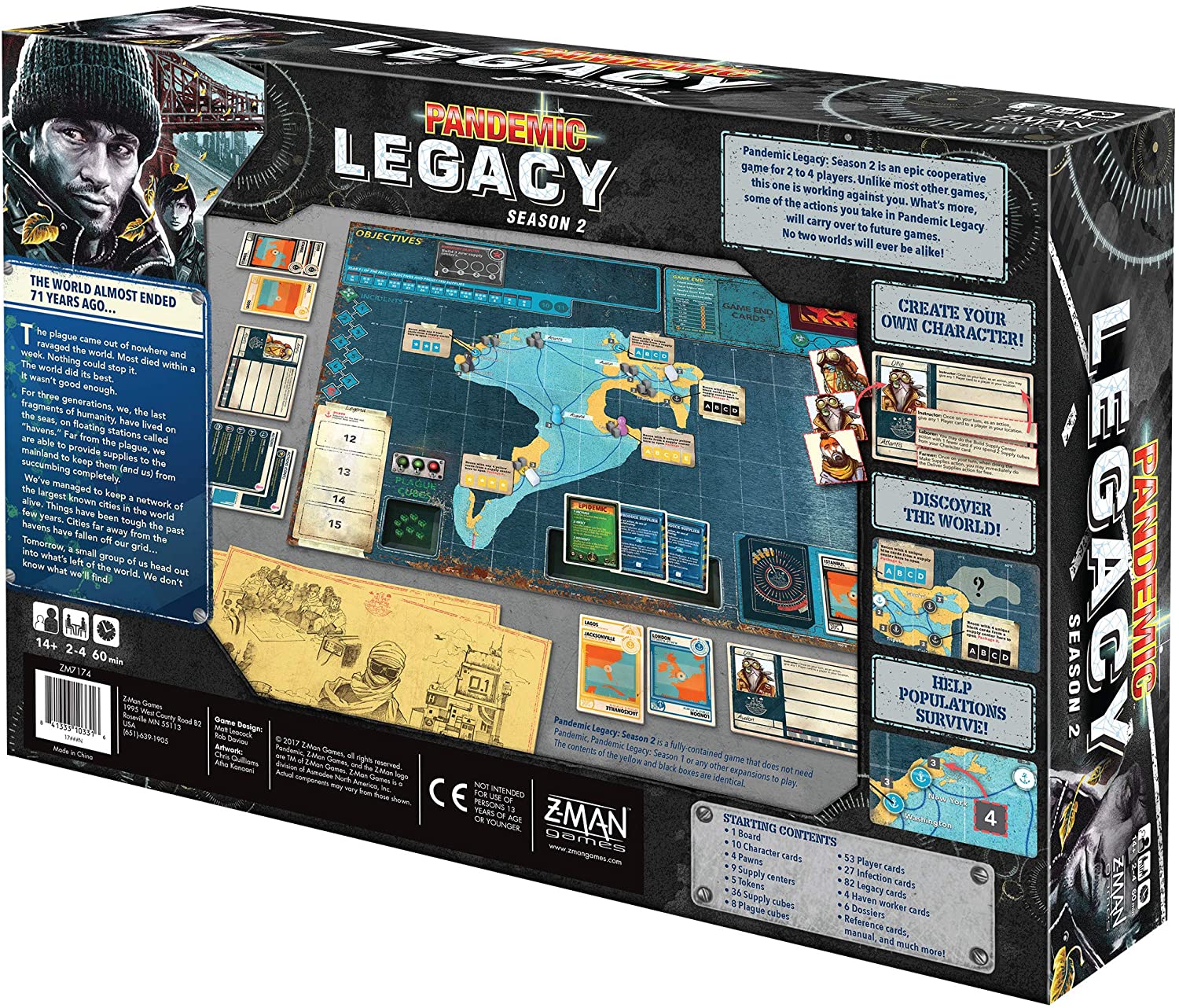 How to Play Pandemic Legacy: Season 2 Videos and Reviews
Pandemic Legacy: Season 2 Awards
2018 Spiel des Jahres Special Prize Winner
2018 RPC Fantasy Award Board Game Winner
2018 Origins Awards Best Board Game Nominee
2017 Golden Geek Board Game of the Year Nominee
2017 Golden Geek Best Thematic Board Game Nominee
2017 Golden Geek Best Strategy Board Game Nominee
2017 Golden Geek Best Cooperative Game Nominee
2017 Board Game Quest Awards Game of the Year Nominee
2017 Board Game Quest Awards Best Coop Game Nominee
2016 Dragon Awards Best Science Fiction or Fantasy Board Game Winner