Game Description
Power Grid Board Game Review
Game overview
In Power Grid, players represent power companies that supply electricity to cities.
During the game, the power companies will
buy power plants at auction
buy resources for their plants to produce electricity
build a network to supply electricity from their plants to multiple cities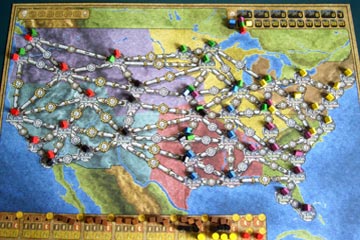 Power companies will earn money from the power supplied.  Money is then used to buy more plants or build.
The player who can supply electricity to the most cities wins.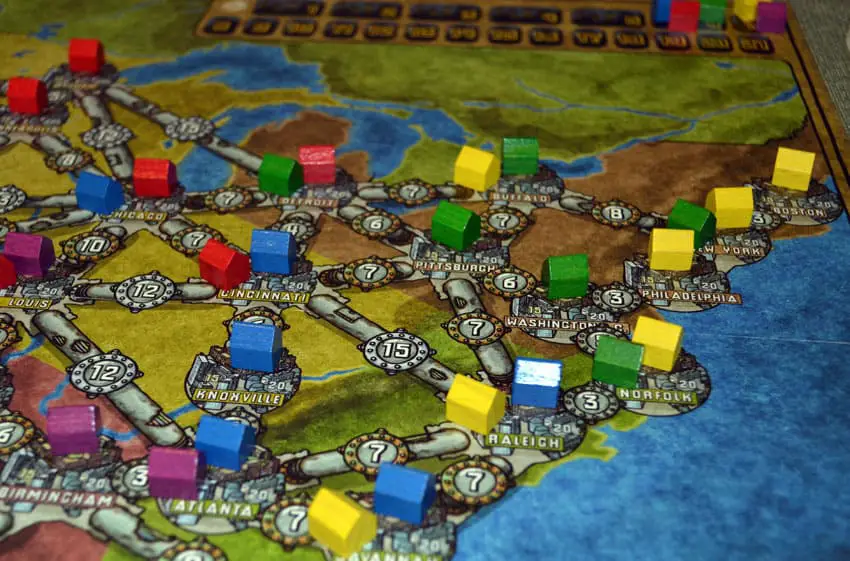 Power Grid Board Game Review Summary
Comments Rating
( reviews)
Pros
Beautiful artwork and components
Auction process creates lively player interaction
High Replayability
Deep strategic thinking required to understand supply and demand
Low downtime as you will need to see what your opponents are doing
Cons
The game doesn't play as well for 2 players
Quite a long game, not suitable if you are requiring something short
Power Grid Board Game Review Links
Power Grid Deluxe - Shut Up & Sit Down Review
Power Grid Deluxe Review - with Tom Vasel
Game Features
Recommended Age

12

Estimated Game Time

120

min

Min number of players

2

Max number of players

6