With COVID and social distancing rules in place, inviting family and friends over for a well-loved board game night just isn't the option at the moment. So in today's blog post, we have put together a list of 10 board games that you can play together online and from afar.
1. Clue
With this beautifully animated $4 app, you can play the classic game of Clue online with your friends!
2. Monopoly
By investing in this $4 app, Monopoly comes to life on mobile! This online version of Monopoly not only has the classic game features, but also additional features such as a quick round which allows you to make sure the game lasts no longer than an hour.
3. The Game of Life
For the price of $4, you can play the Game of Life online! In this app, the layout of the board is very similar to the layout of the real life one and there are animated versions of the beloved blue and pink pieces.
4. Ticket to Ride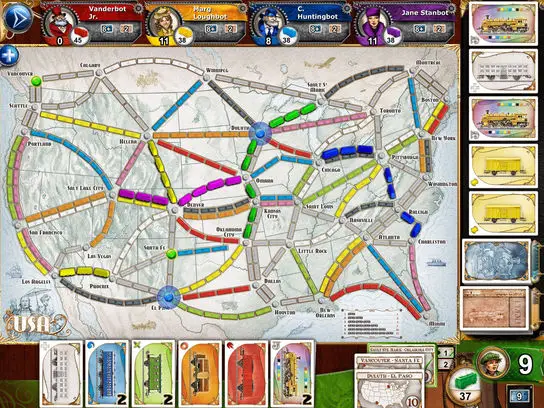 Available on 5 platforms and ranging from $6.99 – $9.99, you can now play Ticket to Ride online. The online version runs much similar like the board game.
Download: IOS, Android, Steam, Amazon, Web Browser
5. Pandemic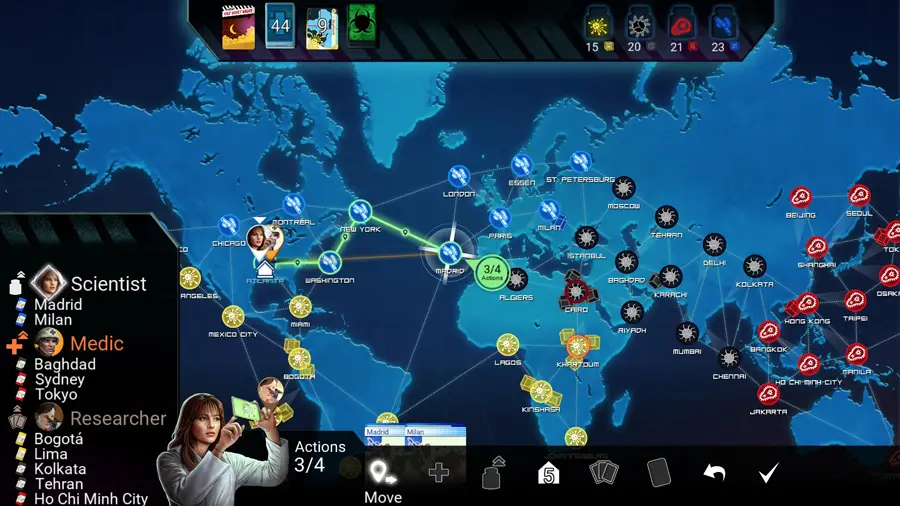 With the current circumstances that we are facing in our world today, playing the online version of Pandemic might be all too fitting.. Although in most online versions of Pandemic, it is only available as single player or connecting to the game via the same network.
Download: IOS, Android, Steam, Xbox, Nintendo Switch, Amazon
6. Twilight Struggle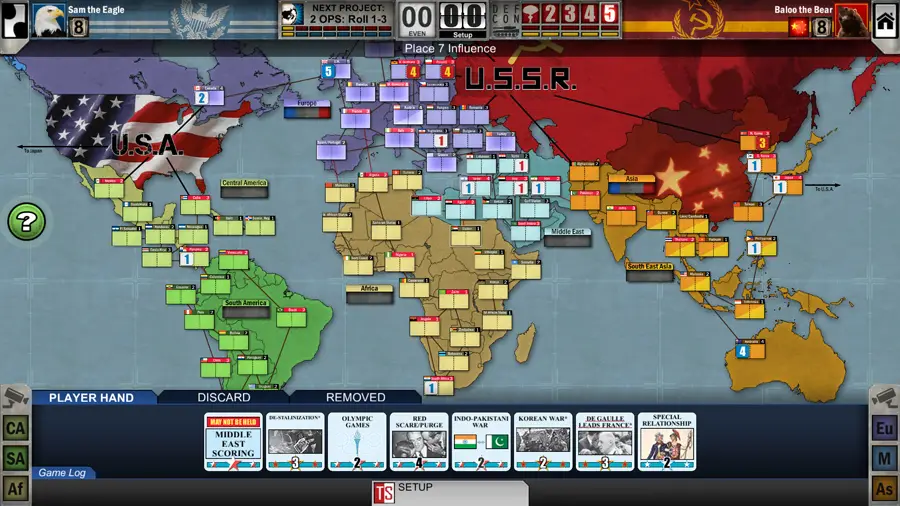 Twilight Struggle Online ranges from $6.99 to $9.99 and can be played on three different platforms. The online version of Twilight Struggle captures the same level of tension experienced in the board game.
7. 7 Wonders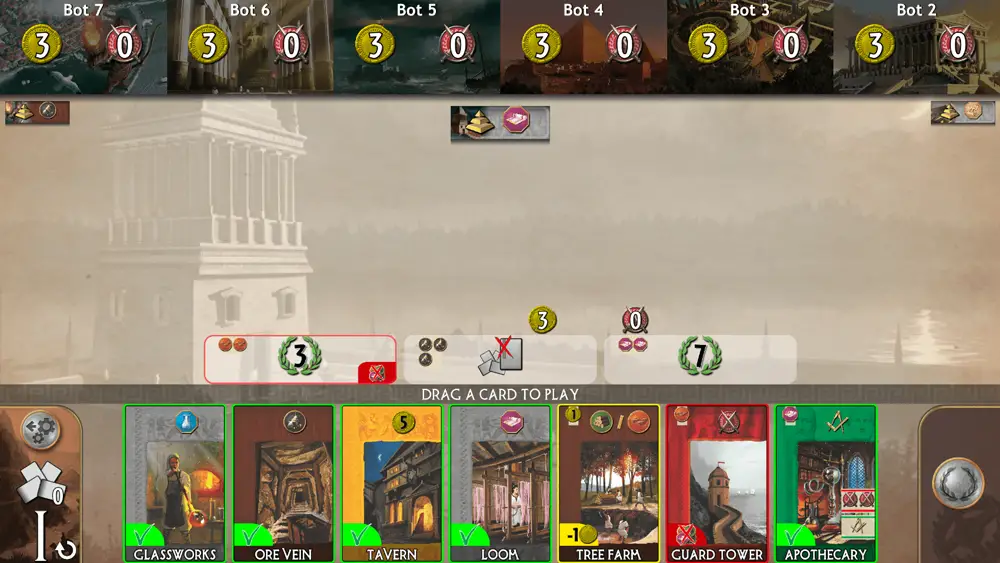 7 Wonders can be played on both iOS and Android, and allows up to 7 players for online play as well as offering AI for when online play isn't possible. 
8. Gloomhaven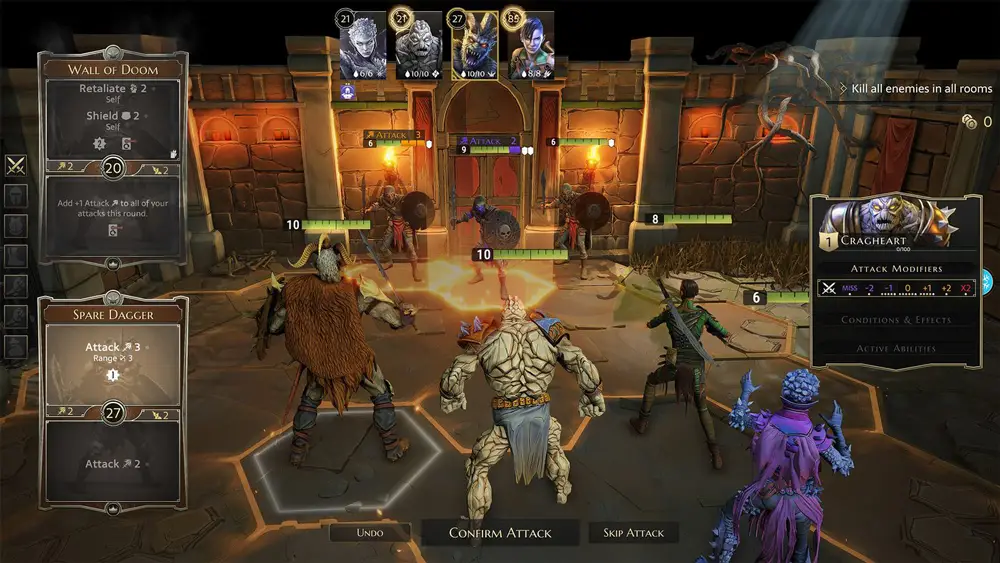 Gloomhaven can be played online through Steam. It can be played as singleplayer or co-op by getting your friends online and takes the table top board game into a 3D world.
Download: Steam
9. Mysterium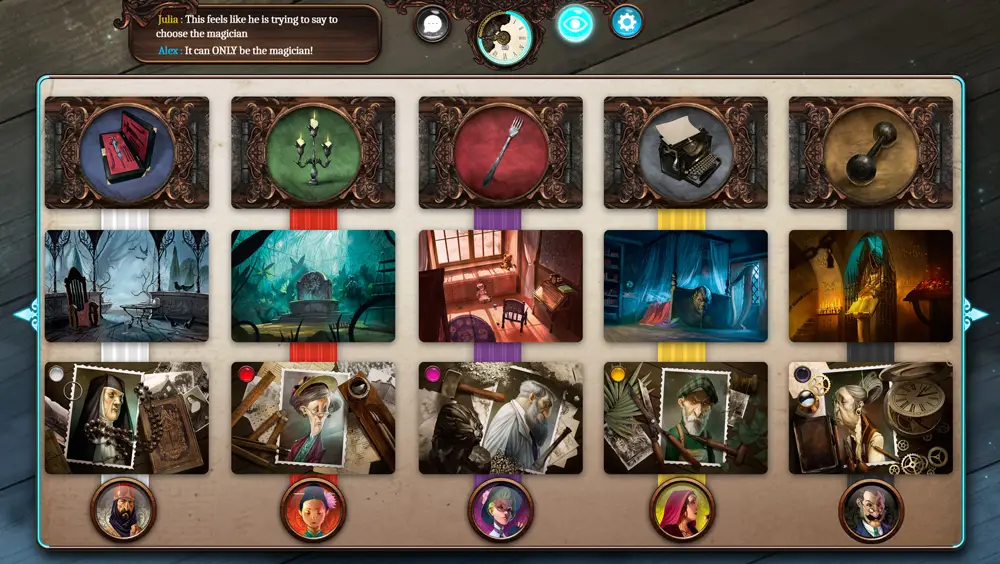 Mysterium online is a cross-platform multiplayer and includes Co-op and pvp modes. The online version of Mysterium includes a new story mode and a new depth that you won't be able to experience in the board game version.
10. UNO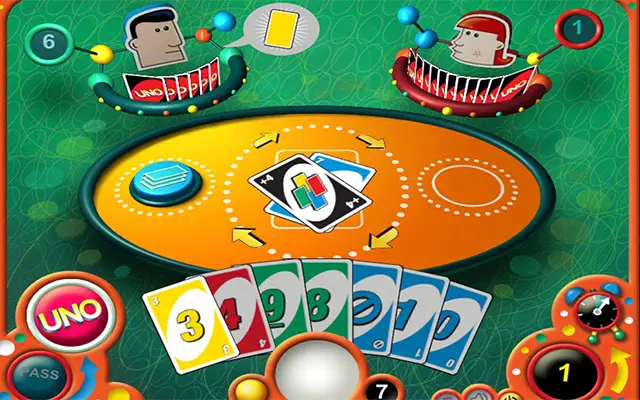 The world's most beloved card game can be played online! UNO online can be played with friends or through online matchmaking just without the stacking rule..