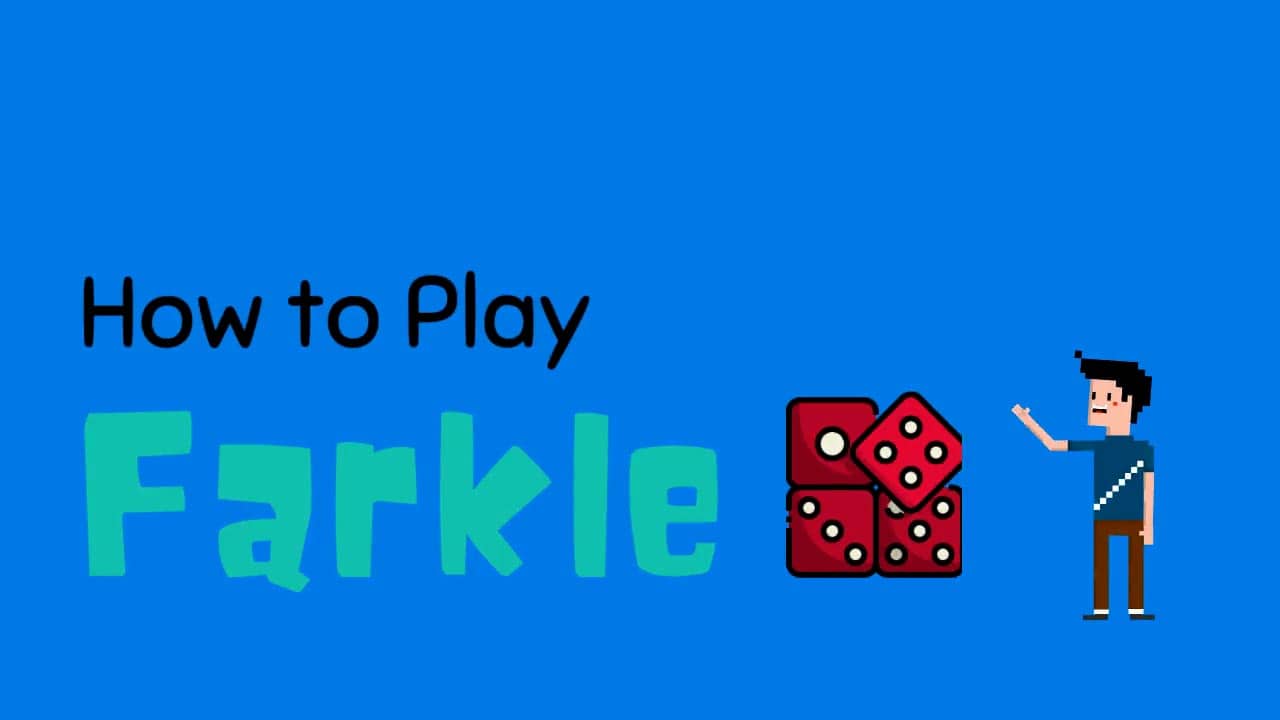 Easy How to Play Farkle Dice Game Rules Guide
Farkel is a dice game players take turns rolling dice to score points in the game.  Players total up their scores and aim to reach a winning total.
Check out our easy to read guide on Farkle Rules. Check out our short explainer videos that teach you how to play farkle dice game.
Suitable for 2 – 6 players | 30 – 30 mins duration | Recommended age 8+ | Game complexity: EASY Genre: Dice Solo game mode: No Co-op: No Online Version: No

What is the goal? #
You and your team can sculpt, act, puzzle, and even spell backwards to win this fun party game for four or more players! 
Game setup #
6 dice
Something to keep score
Gameplay #
How do you score in Farkle? #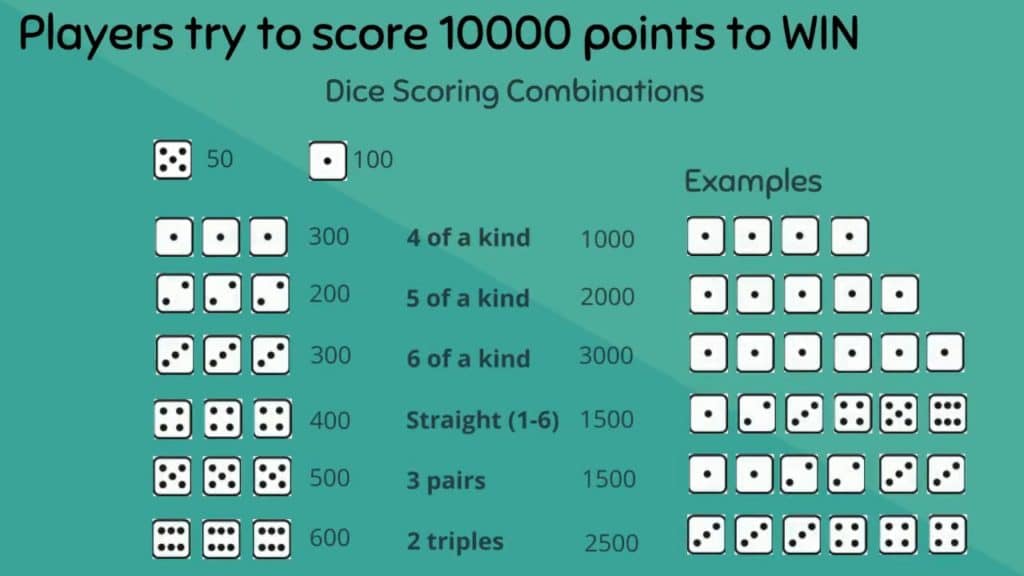 How do you win? #
1st player to reach the winning total of 10000