We all love a game of Uno! It is easy to learn and gameplay is quick and competitive. You can easily bring it with you to parties and play it while you are travelling. Throughout the years, we have seen new Uno type games released. Check out some of these interesting Uno editions.
A different Uno type game that is very similar to Jenga.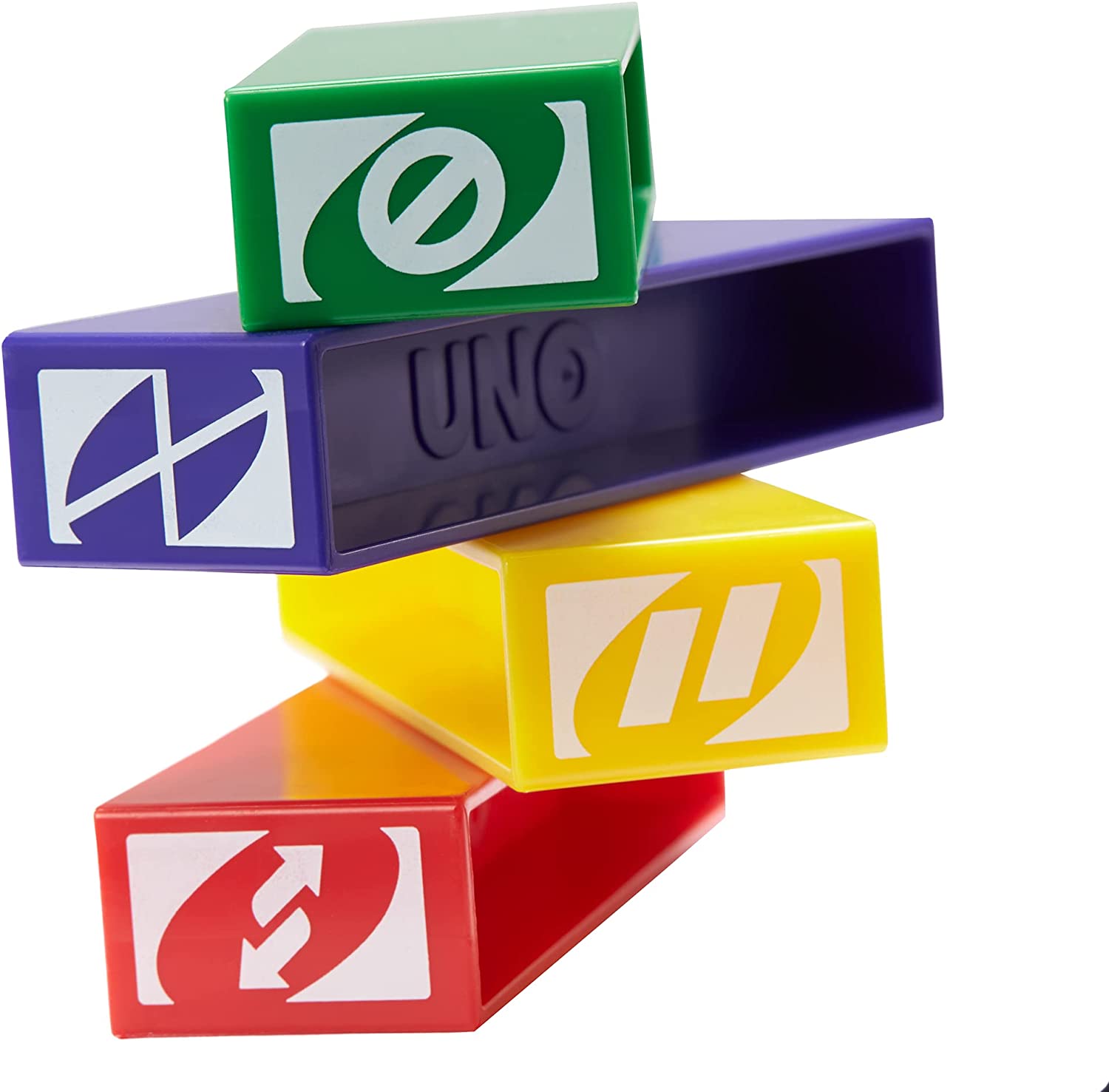 Players: 2 to 10 | Game duration from: 20 mins | Game Complexity:

Stack blocks by color, number or command - the taller it gets, the harder it gets! It's the best of UNO, but with an exciting stacking game.
With this game play you'll combine strategy and physical challenge. Take advantage of action blocks to beat your opponents!
With UNO Stacko, you get the best of both worlds!
You already enjoy the fast-paced action and unpredictable momentum changes of UNO. Combine that with a matching game based on numbers or colors and you have UNO Stacko! Combine and stack your way to new levels of fun!
It's a lot of fun. The concept is similar to Jenga, but you have to look at the colors and numbers and symbols, making it a little more difficult.f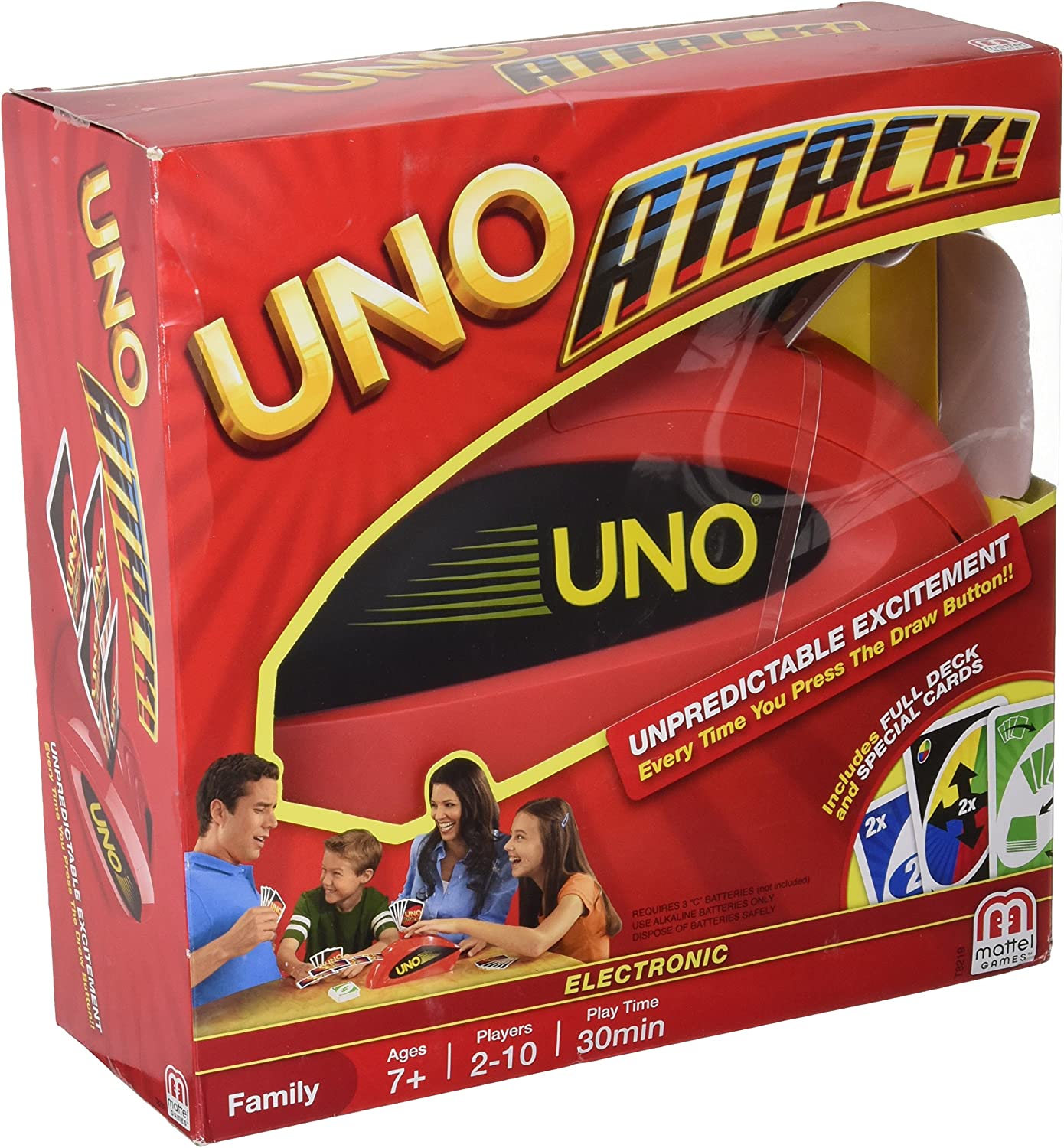 No Entries Found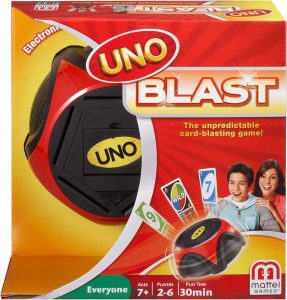 Players: 2 to 6 | Game duration from: 30 mins | Game Complexity:

The #1 card game in America gets a new twist with UNO Blast. The card blaster has five slots where you can put cards you cannot play. People randomly trigger the blast when the cards stack up. After the blaster goes off, the player takes all the blasted cards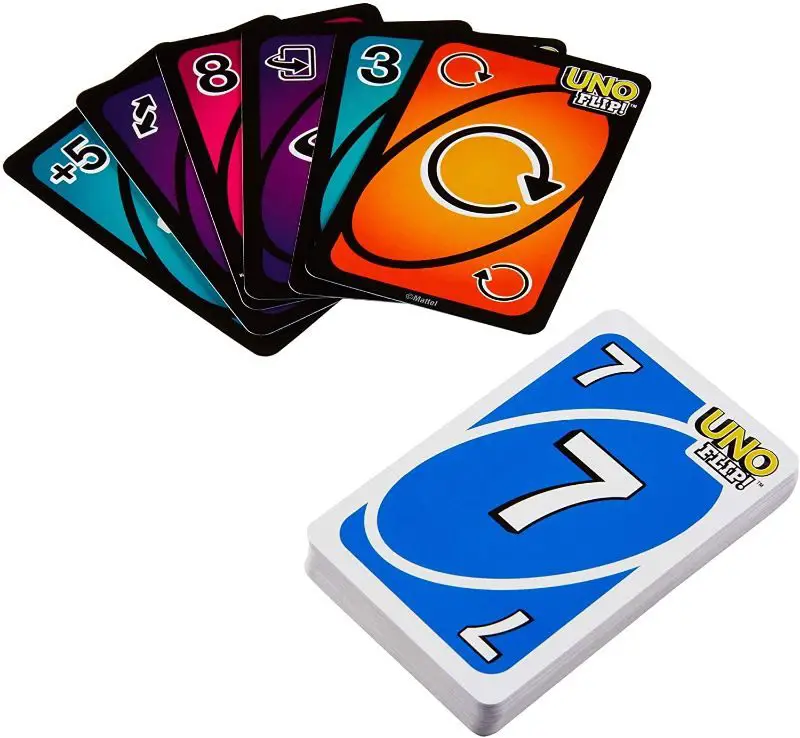 Players: 2 to 10 | Game duration from: 30 mins | Game Complexity:

Just like UNO
As in classic UNO, when you take a turn, you match a card in your hand with the card currently shown on top. To slow your opponents, play special action cards like Skips, Reverses, and color-changing Wilds.
FLIP! provides a twist!
​UNO FLIP! has a catch! When you play the FLIP card, all the cards in your hand are flipped over to the "dark" side to reveal entirely new colors and numbers.
It is determined by the holder of the FLIP card whether or not you play on the "light" or "dark" side of the deck. Whenever you have one card left, yell "UNO"
Great Family Fun
This variant of UNO is easy to learn and great fun! The FLIP creates a twist and unleashes the power of the person controlling the card. Great for family.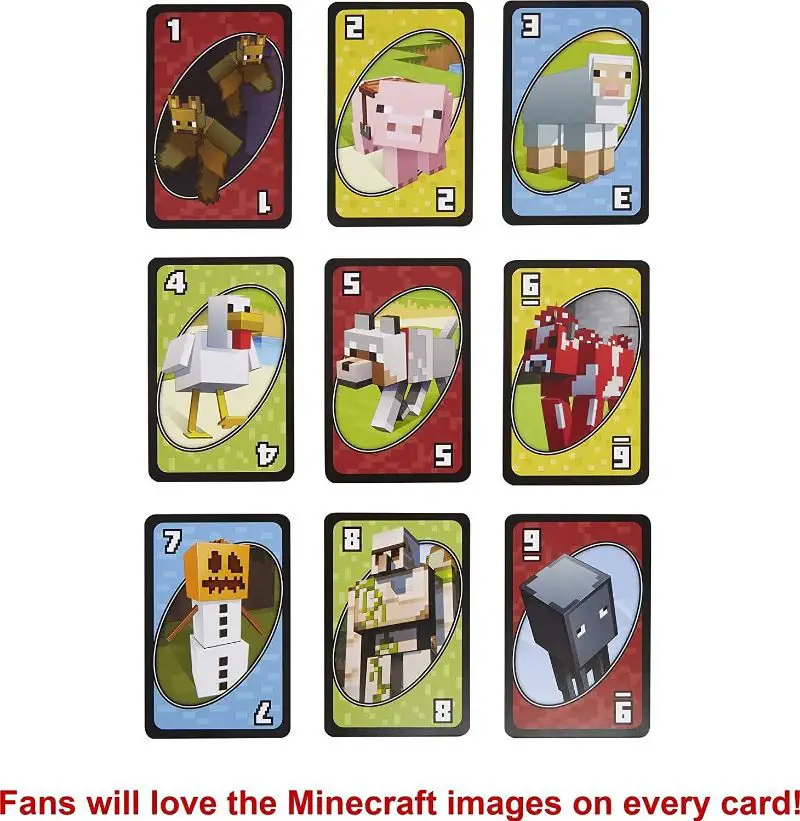 Players: 2 to 10 | Game duration from: 5 mins | Game Complexity:

You still play UNO like you always have, but this time you'll find cards with Minecraft characters and images, plus a special rule. To score points, you need to match the card you're holding with the one on top of the deck. As for action cards, in UNO Minecraft, when you draw a Creeper, show it to the other players and they will have to draw three more cards!  Winner is the first to 500 points. Once you have one card left, yell "UNO!"