---
Table of Contents
Who says card games are just for casual playing? Abstract strategy and puzzle card games offer the same level of challenge and engagement. 
Abstract strategy card games require players to use strategic thinking and problem-solving skills to win the game. These games do not involve luck or chance and instead rely solely on one making informed decisions about their moves. 
These card games are usually combined with puzzle or pattern recognition game mechanics.
If you want to learn more about card games, read our Essential Guide to Different Type of Card games.
SET has sold over 3 million copies. Players race to find as many SETs as they can. There are three cards in a SET, but each of their features (colour, shape, number, shading) is either the same OR different! The first player calls out "SET" and grabs the cards whenever a SET appears. There are no "turns" in this game. The player with the most SETs wins the game!

Players: 1 – 20 players | Game Duration 25 – 35 mins | Min. Age 6+ | Game complexity: EASY Genre: Card Games, Puzzle, Real-time Solo game mode: Yes | Co-op: No | Online Version: No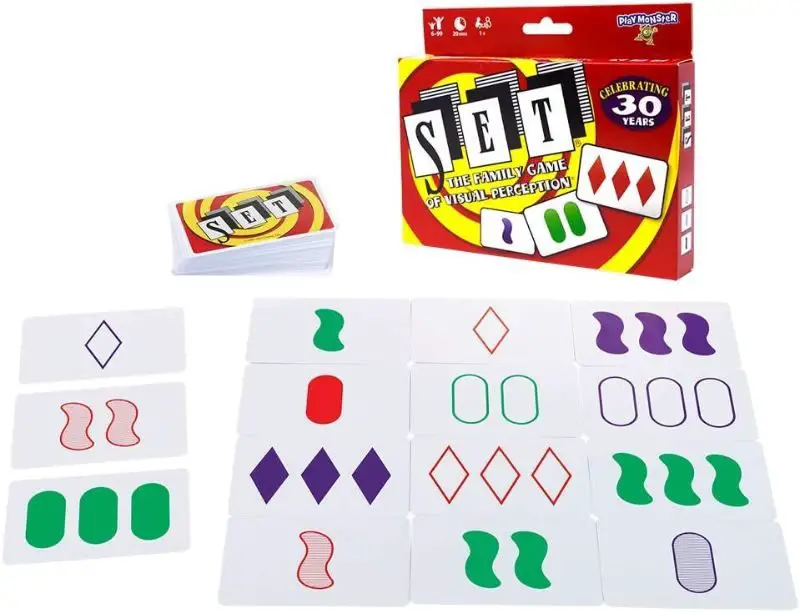 Ghost Blitz is a fast-paced game where players race to figure out which items to grab and snatch before their opponents can. One player flips the pile's top card, and everyone tries to figure out which item to grab and get it before anyone else. Players grab the item if the picture has an item that makes up the game pieces.
If there is no item in the game in the picture, players have to quickly figure out what item is not in the picture and which colour is not. They then take the item not found in the picture.

Players: 2 – 8 players | Game Duration 15 – 25 mins | Min. Age 8+ | Game complexity: EASY Genre: Action/Dexterity, Card Games, Children Games, Real-time Solo game mode: No | Co-op: No | Online Version: No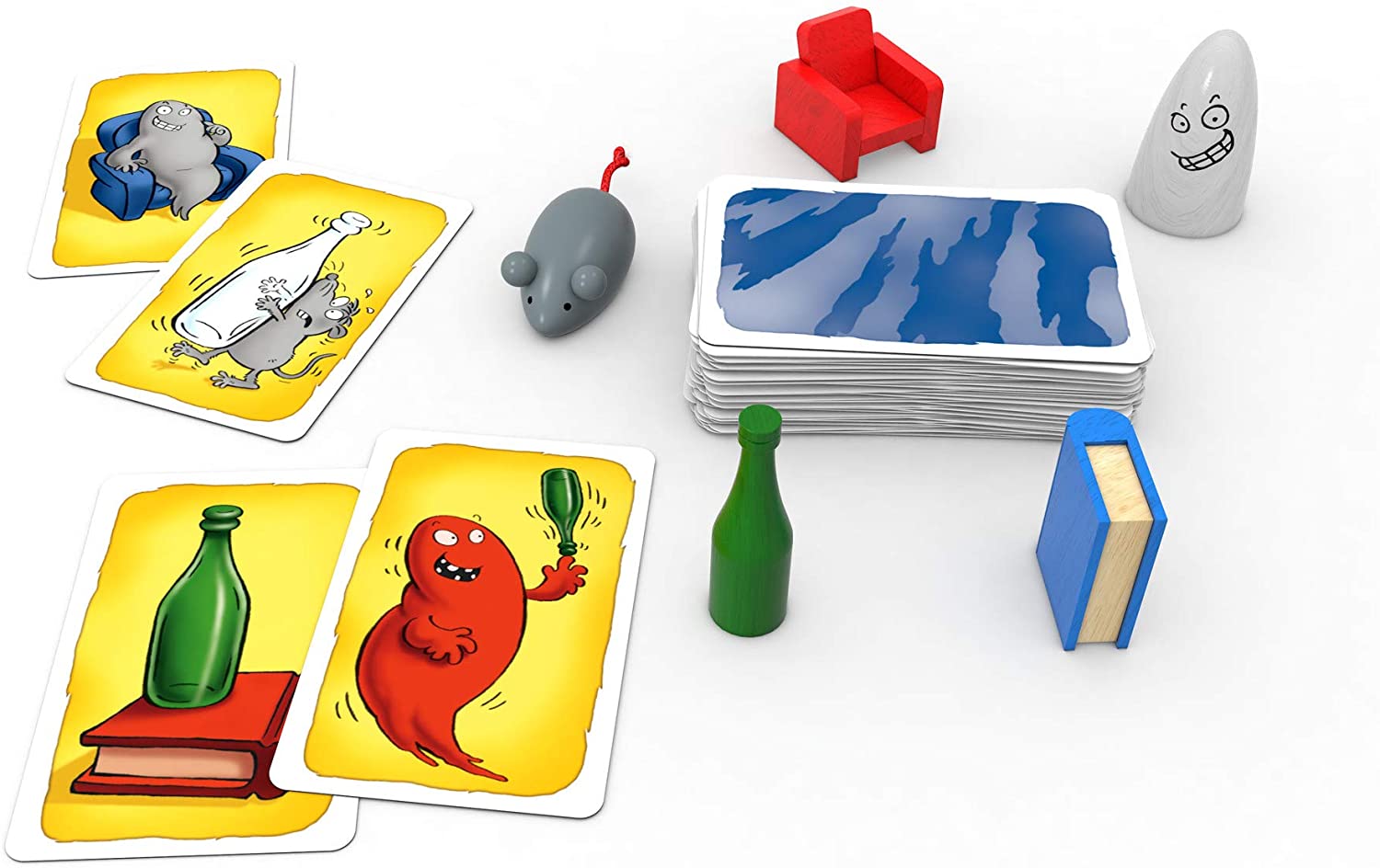 Iota is a card game where a starting card is placed on the table, and players take turns to add cards to cards in the play area. Before cards can be added,  the card properties must fulfil certain rules. You score points based on the card line you created or extended.

Players: 2 – 4 players | Game Duration 30 – 30 mins | Min. Age 8+ | Game complexity: EASY Genre: Abstract Strategy, Card Games, Puzzle Solo game mode: No | Co-op: No | Online Version: No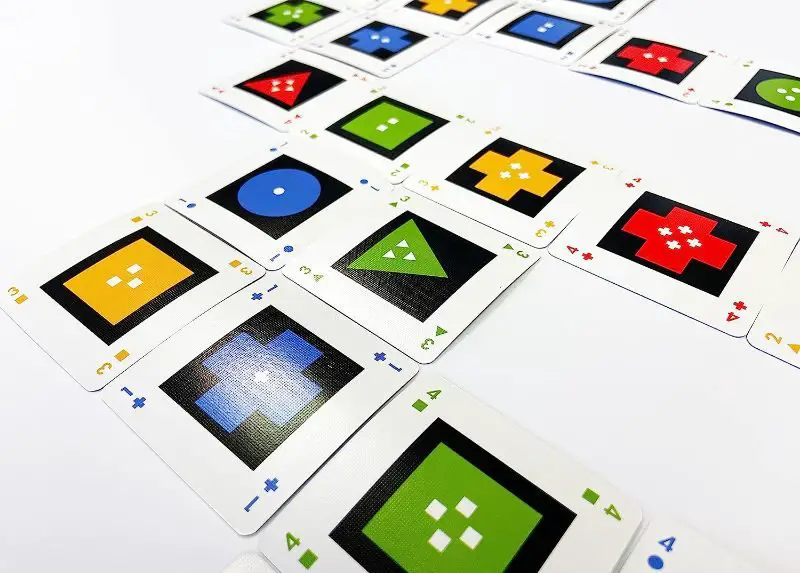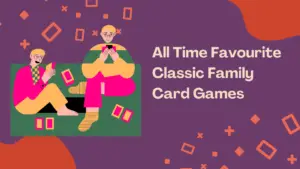 I love spending quality time with the family playing card games. They make entertaining and enjoyable evenings for the whole family. Card games are also great at helping your young ones practice and sharpen their critical and strategic thinking skills.…