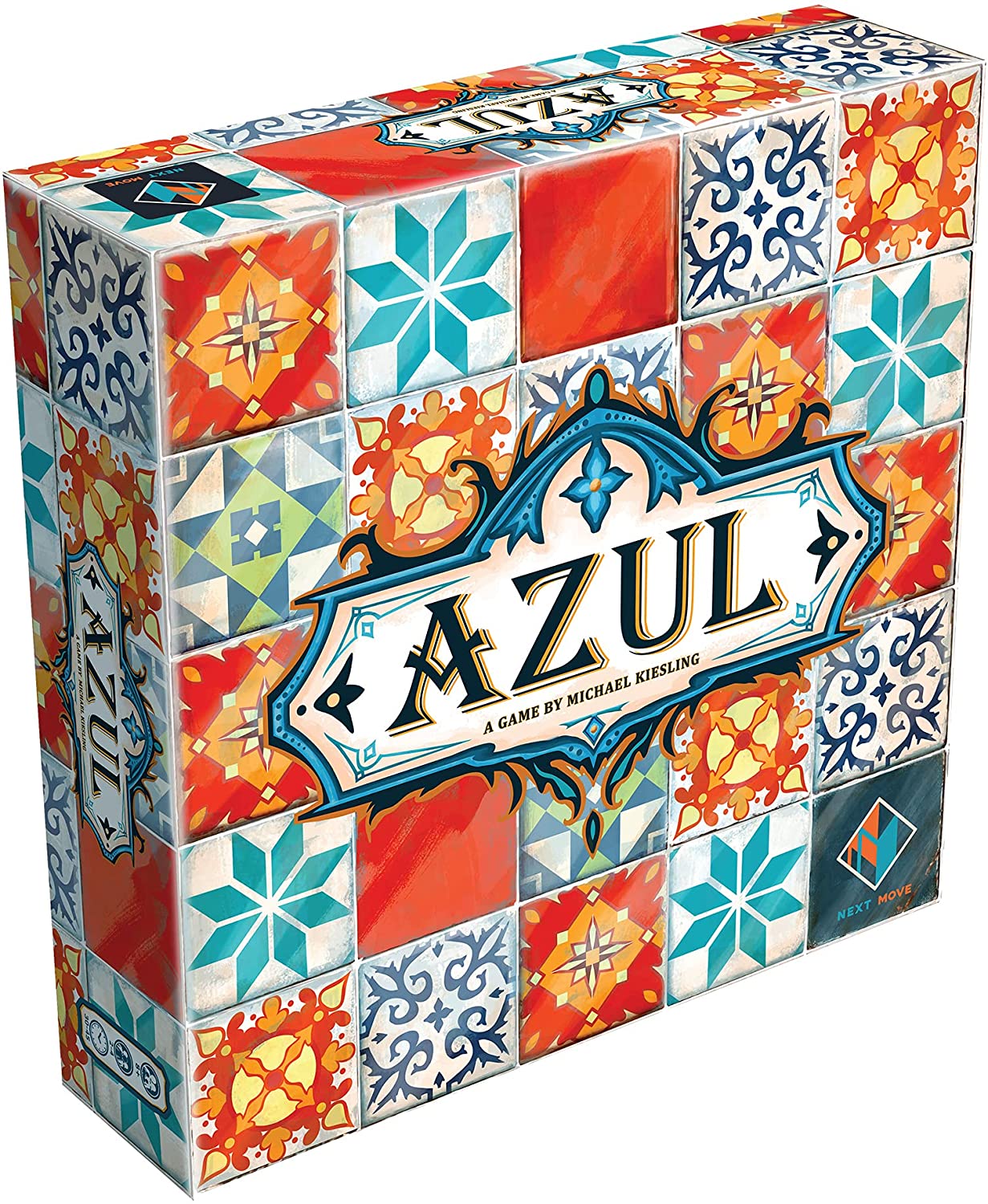 Azul Game Features
Players: 2 – 4 players Duration: 30 – 44 mins Min. Age:7+ Game complexity EASY Genre: Abstract Strategy,Puzzle,Renaissance Solo game mode: No Co-op: No Online Version: Yes
What is Azul about?
The king, mesmerised by the interior beauty of the Alhambra, immediately orders his palace in Portugal to be decorated with similar wall tiles.
In Azul, players compete and use different wall tiles to artfully embellish the Royal Palace of Evora walls for the king.
In the game, you will set up a factory of tiles and each player will have a player board that tracks their tile patterns as well as tiled walls.
The game is played over multiple rounds.
Each round involves the following:
Players taking turns to pick tiles from the factory or the centre and attempt to complete patterns on their board
Once the patterns are completed, players attempt to move them to their walls. Once a tile is placed on the wall, points are scored. There are also situations where players lose points for tiles that are not used.
The game ends when at least one player has completed a horizontal line of 5 consecutive tiles on their wall.
Players tabulate their scores and the person with the highest score wins.
---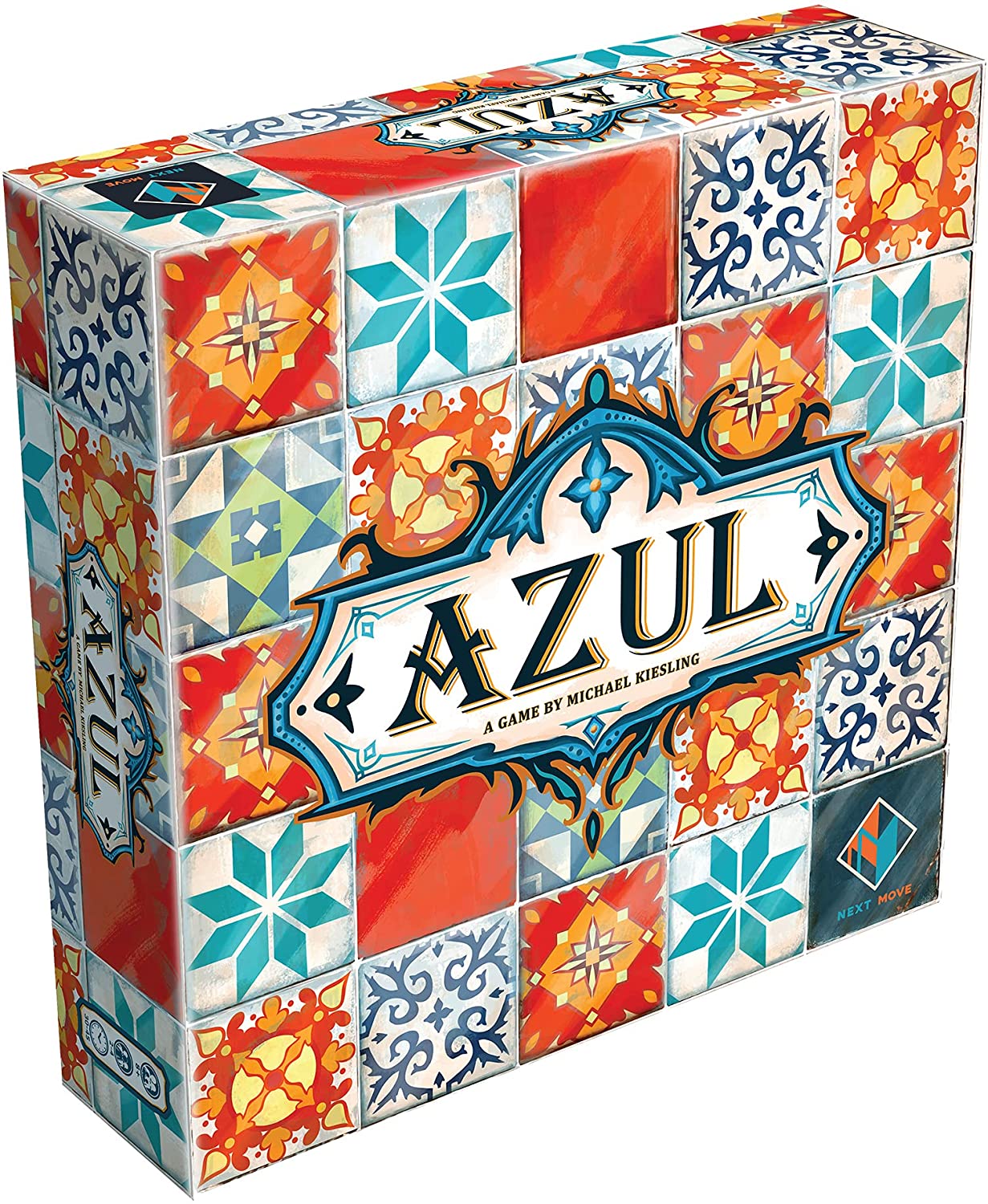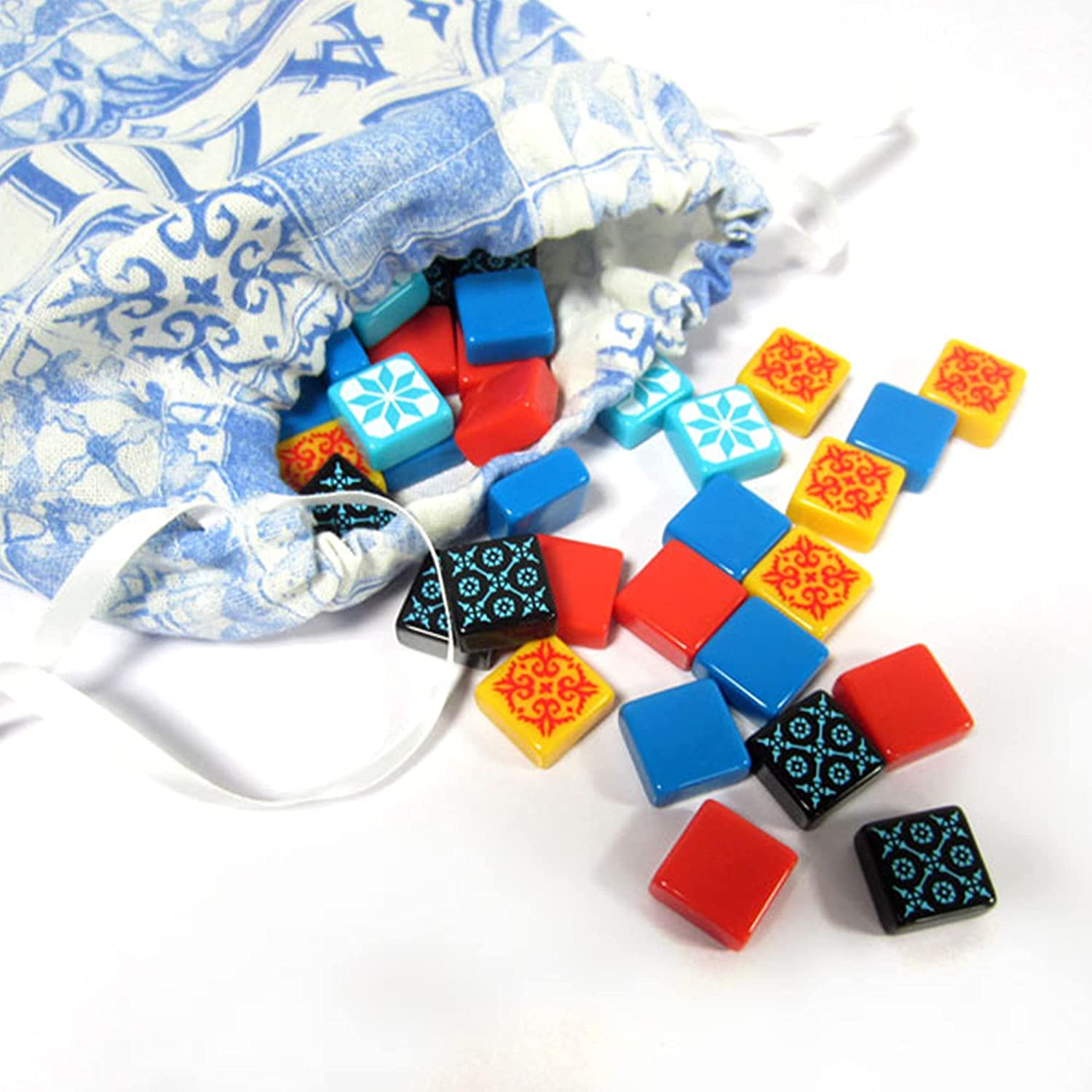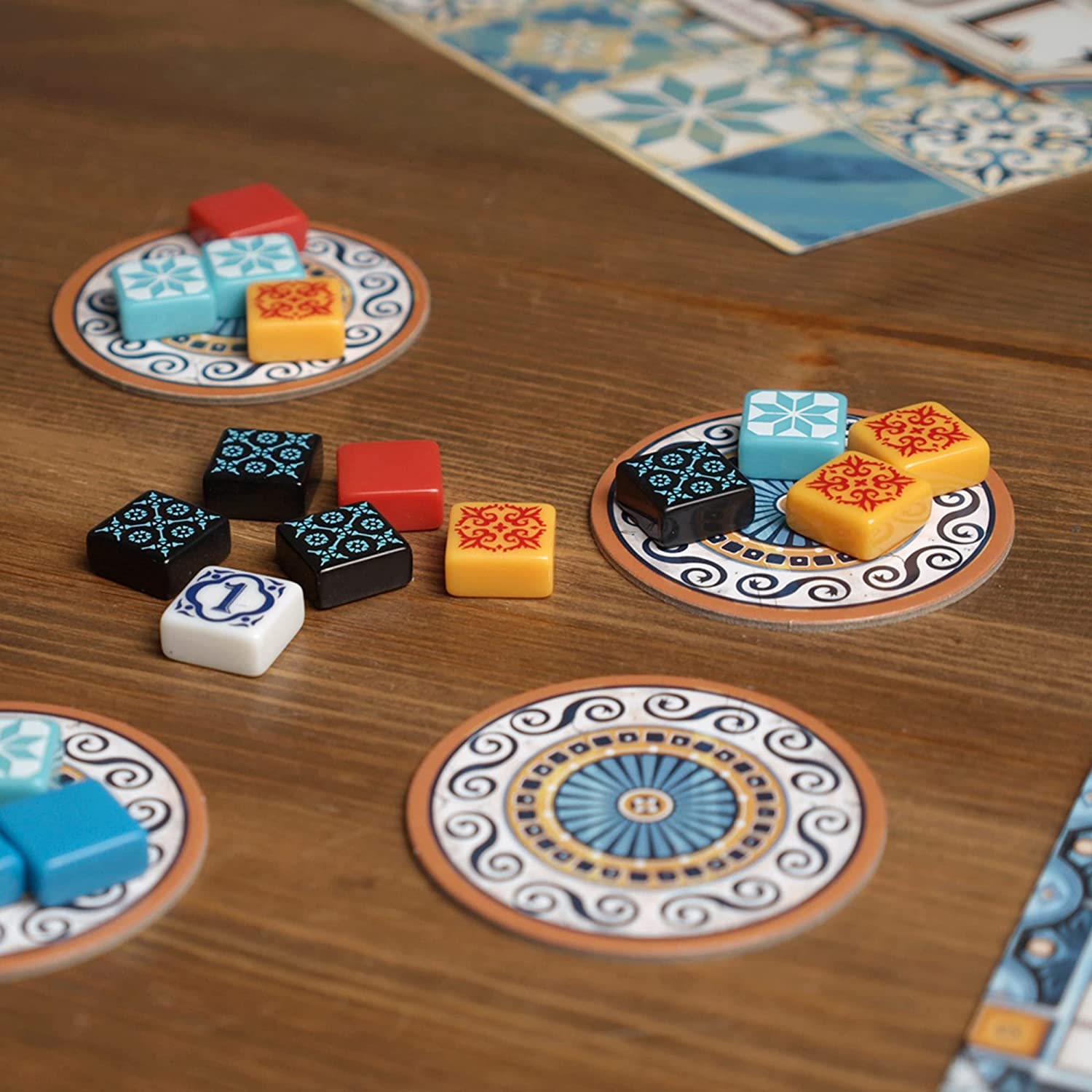 Where can I Play Azul Online
How to Play Azul Videos and Reviews
Azul Awards
2019 UK Games Expo Best Abstract Game People's Choice Winner
2019 UK Games Expo Best Abstract Game Judges Award Winner
2019 MinD-Spielepreis Short Game Winner
2019 MinD-Spielepreis Short Game Nominee
2019 Hungarian Board Game Award Nominee
2019 Gra Roku Family Game of the Year Nominee
2019 Gra Roku Best Artwork Winner
2018 Tric Trac Nominee
2018 Tric Trac d'Argent
2018 Spiel des Jahres Winner
2018 Spiel des Jahres Nominee
2018 Spiel der Spiele Hit für Familien Recommended
2018 Origins Awards Best Family Game Winner
2018 Origins Awards Best Family Game Nominee
2018 Nederlandse Spellenprijs Best Family Game Winner
2018 Nederlandse Spellenprijs Best Family Game Nominee
2018 Mensa Select Winner
2018 Lys Grand Public Finalist
2018 JUGuinho Families Game of the Year Winner
2018 JUGuinho Families Game of the Year Finalist
2018 Juego del Año Winner
2018 Juego del Año Finalist
2018 International Gamers Award – General Strategy: Multi-player Nominee
2018 Hra roku Finalist
2018 Guldbrikken Best Adult Game Winner
2018 Guldbrikken Best Adult Game Nominee
2018 Gouden Ludo Best Family Game Winner
2018 Gouden Ludo Best Family Game Nominee
2018 Gioco dell'Anno Nominee
2018 Deutscher Spiele Preis Best Family/Adult Game Winner
2018 Boardgames Australia Awards Best International Game Winner
2018 Boardgames Australia Awards Best International Game Nominee
2018 As d'Or – Jeu de l'Année Winner
2018 As d'Or – Jeu de l'Année Nominee
2018 Årets Spill Best Family Game Winner
2018 Årets Spill Best Family Game Nominee
2017 Meeples' Choice Winner
2017 Meeples' Choice Nominee
2017 Golden Geek Most Innovative Board Game Nominee
2017 Golden Geek Board Game of the Year Nominee
2017 Golden Geek Best Strategy Board Game Nominee
2017 Golden Geek Best Family Board Game Winner
2017 Golden Geek Best Family Board Game Nominee
2017 Golden Geek Best Board Game Artwork & Presentation Nominee
2017 Cardboard Republic Architect Laurel Winner
2017 Cardboard Republic Architect Laurel Nominee
2017 Board Game Quest Awards Best Game from a Small Publisher Nominee
– Less