Game Description
Cosmic Encounter Gameplay Review
In the game Cosmic Encounter, you and your friends are a unique alien life form controlling a solar system in deep space. 
During Cosmic Encounter Gameplay, players will battle for cosmic supremacy and looking to colonise planets in other systems. Each alien has a special and unique power and players balance diplomacy, create alliances, and conquer to gain new colonies.
You win when you become the first player to establish five colonies on foreign planets. 
Here is a short description of the Cosmic Encounter gameplay.
Players take turns in clockwise order starting with the first player.
During a player's turn, an encounter occurs. 
An encounter involves two or more players trying to either establish or defend a colony. 
The player taking the turn takes the role of Offense 
During the Offense, the player will try to colonise a foreign planet or remove a foreign colony from one of their home planets.
The player who opposes the Offense during an encounter takes on the Defense role. He/She is trying to prevent their planet from being colonised or prevent a player from removing their forces from a planet they have colonised.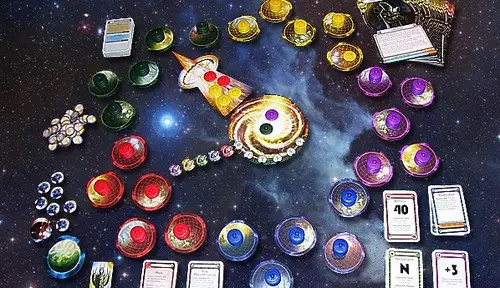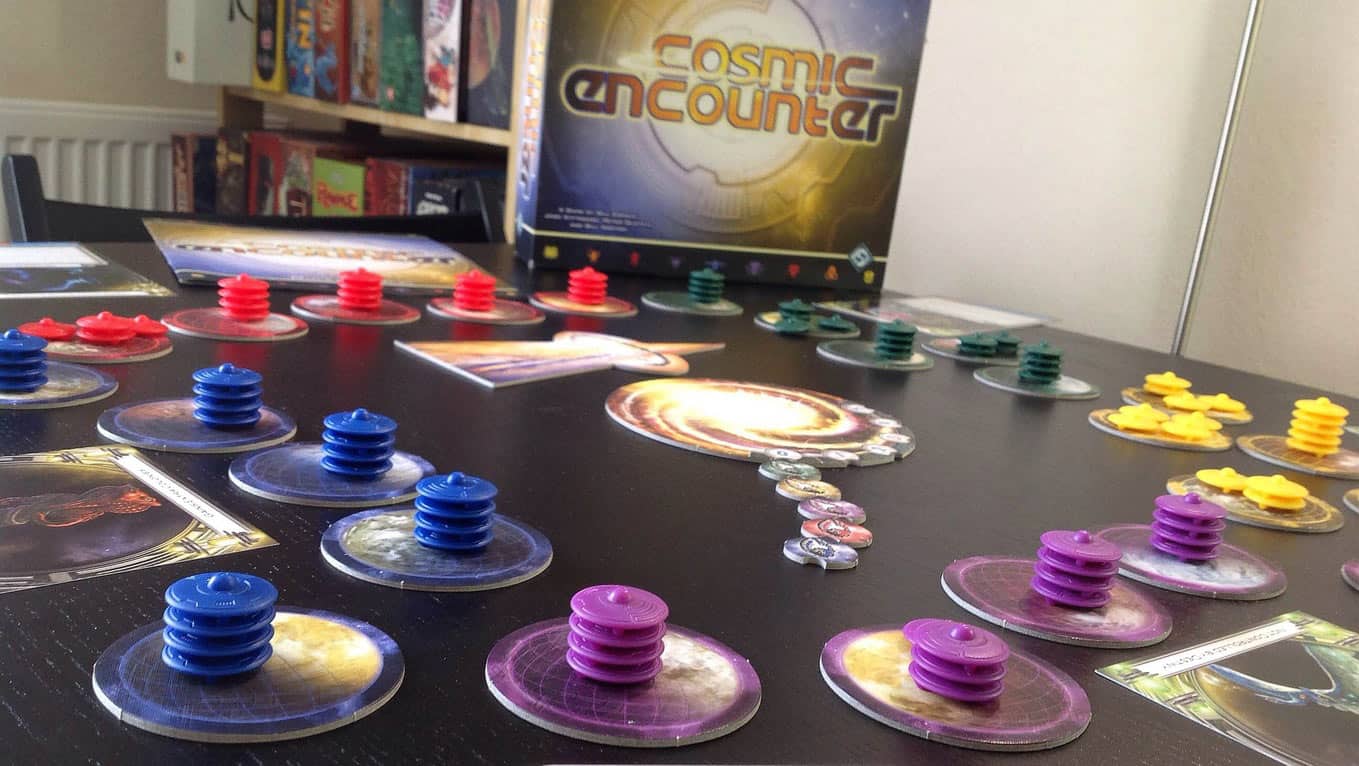 Cosmic Encounter
Comments Rating
( reviews)
Cosmic Encounter Gameplay Review Links
Cosmic Encounter Gameplay - with Tom Vasel
Why I Love... Cosmic Encounter - with Tom Vasel
Cosmic Encounter Review - Starlit Citadel Reviews Season 2
SU&SD Play Cosmic Encounter
Game Features
Recommended Age

12

Estimated Game Time

100

min

Min number of players

3

Max number of players

5