Game Description
Takenoko Game Rules Review
Takenoko Game Theme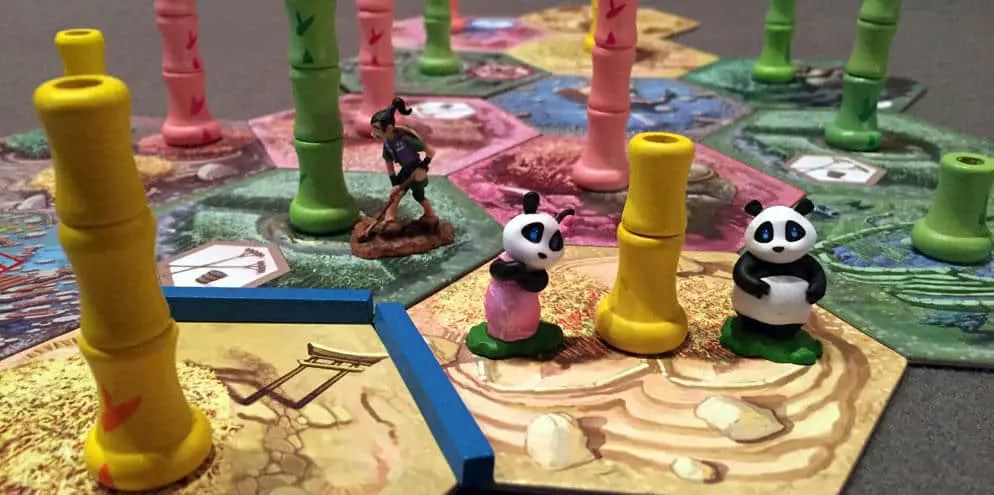 After a long series of disputes, diplomatic relations between Japan and China are finally improving. To celebrate this alliance, the Chinese Emperor has given the Japanese Emperor, a Giant Panda bear, a symbol of peace.
The Japanese Emperor has ordered his court members (the players), to care for the animal by setting up his bamboo garden.
With the help of the Imperial gardener, the players will cultivate the land plots, irrigate them and grow one of the three species of bamboo (Green, Yellow and Pink).
They will have to deal with the hunger of the sacred animal for the juicy and tender bamboo.
The player who grows the most bamboo, managing his land plots best while feeding the delicate Panda will win the game.
Takenoko Board Game Rules overview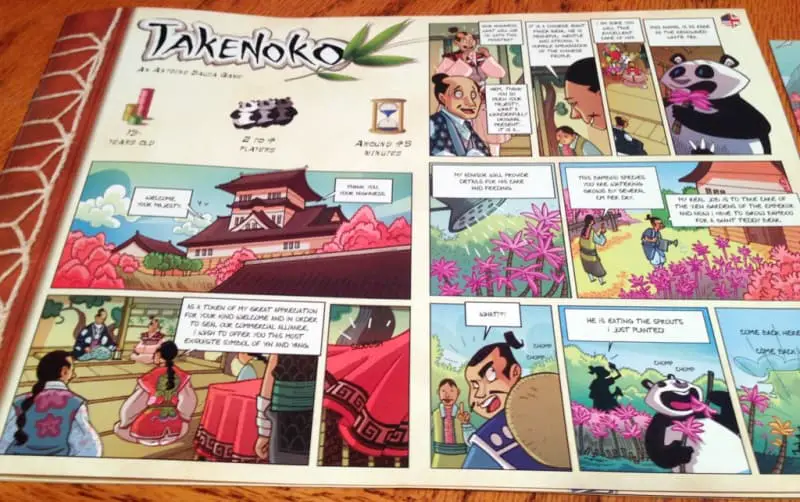 During the game, players receive objective cards and take turns to do the following:
determine the weather conditions
decide which actions to perform:

setting up plots for the growth of bamboo
irrigate plots to grow bamboo
move the gardener
move the panda
draw an objective card

complete an objective
Players earn points by completing objectives. At the end of the game, the player with the most points wins.
Takenoko Game Review Summary
Comments Rating
( reviews)
Takenoko Game Review Links
Takenoko Board Game Rules Review - with Tom Vasel
Takenoko - Shut Up & Sit Down Review
Takenoko Review with the Game Boy Geek
Game Features
Recommended Age

13

Estimated Game Time

45

min

Min number of players

2

Max number of players

4